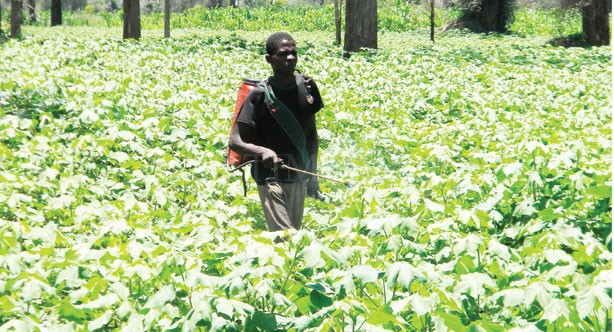 Brazil, Malawi sign cotton pact
Brazil, Malawi sign cotton pact
The governments of Brazil and Malawi last week signed a cotton development agreement that is aimed at increasing cotton production and value addition in Malawi by imparting modern technologies and cotton breeds developed under Brazilian Research Corporation (Embrapa).
The project to be known as Strengthening Cotton Sector in Malawi and Mozambique will be implemented in the two countries.
Through the project, it is expected that Malawi cotton exports will be increased there by providing alternative options to export earnings.
Minister of Agriculture, Irrigation and Water Development, Allan Chiyembekeza said, the project will strengthen local researchers and extension workers for better production of technologies and cotton seed.
"It is pleasing, to note that the project will lift the face of Makoka Research Station, to be a center of excellence for cotton research activities, with regional head office in Tete Province in
Mozambique.
"Several missions will also visit Malawi from March this year with an aim of validating and disseminating cotton production technologies, building capacity for local researchers, extension officers and lead farmers and also strengthening national capacity to produce cotton seed," said Chiyembekeza.
Brazilian Ambassador to Malawi, Gustavo Martins Noguera, said the project is a replication of another successful project which was implemented by Brazil in the countries of Benin, Burkina Faso, Chad and Mali which was known as Cotton-4.
"Strengthening Cotton Sector in Malawi and Mozambique will be implemented under an innovative approach observing the principals of South-South Corporation with the direct involvement of all parties in all phases of the project cycle. The active engagement of the concerned areas of the government of Malawi is a key element to ensure the success of the initiative," said Noguera.
Latest posts by Vanessa Banda
(see all)