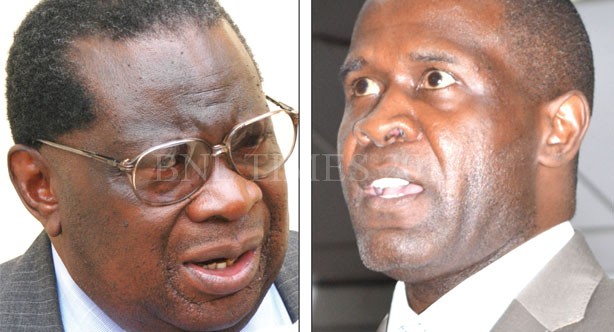 Budget implementation on track—Goodall – BNL Times
The 2014/15 budget implementation is said to be on track as the government has played down fears on fiscal pressure despite the kwacha depreciation and the rising inflation rate.
Some economic commentators have noted that the government is currently struggling with the budget implementation.
Minister of Finance Goodall Gondwe said the government is receiving enough revenue for budgeted activities so far.
"The budget that Parliament passed has no donor support and we are not doing badly. We are doing quite well so far and we'll see whether we will finish the month of December the same way, but this is the situation as of now," said Gondwe.
He said the government is considering using the budget support that might come from the three development partners namely World Bank, European Union and African Development Bank for the next budget but discussions are still underway.
"We are still talking to them and the indications are that it is now about our preference on whether we would like to use it this financial year or the next financial year but we're still discussing with them. By mid-term budget review, we should be in a position to know what is going to happen," he said.
Gondwe said Afr ican Development Bank is ready with its budget support while the EU and World Bank are on the edge, monitoring the public finance management situation.
On the exchange rate, Gondwe said the kwacha depreciation has been contained within the two week period like he promised.
"I said we would halt the depreciation in the following two weeks and you were laughing at me, now we have done it in less than two weeks," he said.
However, Gondwe said the seasonal depreciation was anticipated, due to lack of budget support and that the government had it planned in a way that it should not affect budget implementation.
He said the Reserve Bank of Malawi (RBM) took some policy interventions that helped to halt the currency movement as more policy measures intended to 'roll it back' will be employed, expressing optimism that the kwacha will be rolled back against major trading currencies eventually.
Malawi Economic Justice Network (Mejn) Executive Director Dalitso Kubalasa and Economics Association of Malawi (Ecama) president Henry Kachaje said that the government is struggling with budget implementation.
The economic commentators have urged government to take some measures like re-allocation of resources within the budget framework to finance more productive areas other than sticking to programmes like iron sheet and cement subsidies.
Latest posts by Vanessa Banda
(see all)