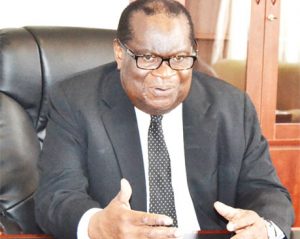 Budgetary operations post surplus in September
By Taonga Sabola:
Central government budgetary operations shifted to a surplus of K3.8 billion in September 2018, following a deficit of K45.5 billion in August 2018.
According to Reserve Bank of Malawi (RBM) September 2018 Economic Report, total government revenues amounted to K115.2 billion against total expenditures of K111.4 billion.
The K115.2 billion realised in September was K28.4 billion better than the K86.8 billion mobilised in August 2018.
The increase in revenue largely emanated from increased domestic revenues as foreign receipts declined.
According to RBM, domestic revenues amounted to K104.9 billion whilst foreign receipts totalled K10.3 billion (US$14.0 million).
"Grants received in the month of September 2018, comprised K2.4 billion ($3.4 million) from International Development Association (IDA) for the Agriculture commercialisation project of the Ministry of Agriculture Irrigation and Water Development, K2.1 billion ($2.8 million) from International Bank for Reconstruction and Development (IBRD) for the Roads Fund Administration, and K1.5 billion ($2.0 million) from International Fund for Agriculture Development (Ifad) for the financial access for rural markets and small holders project.

"The remaining K1.8 billion ($2.4 million) were grants towards various government projects. Foreign inflows therefore dropped by K5.2 billion ($7.1 million) from K15.5 billion ($21.1 million) received in August 2018," reads the report in part.
Total expenditures, on the other hand, declined by K20.8 billion to K111.4 billion in September 2018.
This contrasts sharply from a K53.8 billion increase in government out lays recorded in August 2018.
"The decrease in total expenditures recorded in the review month was observed in both recurrent and development components.

"Recurrent expenditures decreased by K17.9 billion to K95.8 billion while development expenditures recorded a decrease of K2.9 billion to K15.6 billion in the month," RBM says.
Latest posts by Vanessa Banda
(see all)