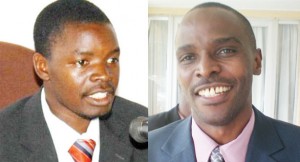 Calls for cuts in public bosses' fuel allowances
Malawi government has been asked to cut the huge fuel allowances provided to senior public sector officials as well some subsidies in the budget in order to make savings as it revises the national budget.
The calls were made during the Bwalo la Mzika – Public Forum on Economy and Public Service Reforms in Lilongwe organised by Citizen Alliance, a consortium of non-governmental organisations.
Malawi Economic Justice Network (Mejn) executive director, Dalitso Kubalasa, said during the forum that government should make some bold decisions as it looks for areas to cut from the budget.
"Some benefits like the fuel allowances being given to some of the public servants are too much. How can one person be allocated 1 000 litres to use in just a month- for what?" wondered Kubalasa.
The cut s should be implemented across the board, starting with the president and his vice, ministers, the chief justice and judges, the speakers, senior parliamentary officials and members of Parliament, as well as principal secretaries, directors, director generals and all public officials entitled to fuel allowances, said Kubalasa.
He said subsidies such as the iron sheets and cement support programme should also be suspended until public finances improve.
"In the state the economy is at the moment, stringent measures should be employed by making sure that public resources are only being spent on essential needs," said Kubalasa.
Various contributors also questioned government's approach on reforms, saying there is not enough consultation to have public input as some measures are coming in ambush manner.
Telephone callers to the event, which was broadcast live on various radio stations, expressed anger over the stealing of public money and abuse of resources by politicians.
One of the organisers, Edward Chileka said the platform was aimed at giving chance to people to discuss the national economic situation and that a report of recommendations will be given to government for action.
Speaking at the same forum, presidential advisor on non-governmental organisations, Mavuto Bamusi, also called for reforms in the civil society to ensure that they remain relevant to Malawians.
"As we talk of reforms in government, civil society organisations also need to reform," said Bamusi.
(Visited 1 times, 1 visits today)
Latest posts by Vanessa Banda
(see all)