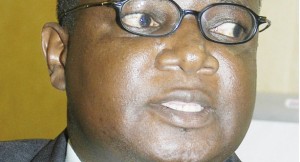 Calls for revision of minimum wage
Union leaders are calling on the government to hasten the process of reviewing the mimimum wage to ensure that Malawians have enough incomes to meet basic needs.
The Ministry of Labour has since indicated that a technical recommendation was already made and currently awaits a decision by Minister of Labour Henry Mussa.
The bodies say Malawi's minimum wage gives space to employers to abuse workers and that in the absence of efficient enforcement mechanisms, other employers are even paying their employees' below the set minimum wage.
The minimum wage was last revised in 2014 when it was moved to K551 from K317 per day, which translates to K16,000 for those who work for 30 days.
This is against the cost of living as calculated by the Centre for Social Concern through its Basic Needs Basket survey which shows that a family of six in Lilongwe now requires K69, 000 to live decently while in Blantyre, the cost of living is at K76, 000 and in Zomba at K71, 000.
However, Communication Workers Union (Cowuma) secretary General, Hamilton Deleza, said the least paid working population including domestic workers and guards are still bearing the brunt of the harsh economic environment as their salaries are still not enough to meet basic needs.
"A political decision has to be made, whether it becomes a policy, but a decision has to be made that the minimum wage should be raised to a level that matches the cost of living in the country," he said.
When contacted, Secretary in the Ministry of Labour, Patrick Kabambe, said a recommendation to revise the wage was already sent to the minister but declined to reveal the exact figure which has been proposed.
He said, however, that before arriving at the figure the ministry consulted various relevant stakeholders and took into account factors such as inflation, cost of doing business as well as employees' welfare.
"Therefore, you can be assured that the new minimum wage, while promoting the well-being of employees, was arrived at to also ensure that it does not drive companies out of business," he said.
(Visited 16 times, 16 visits today)
Latest posts by Vanessa Banda
(see all)