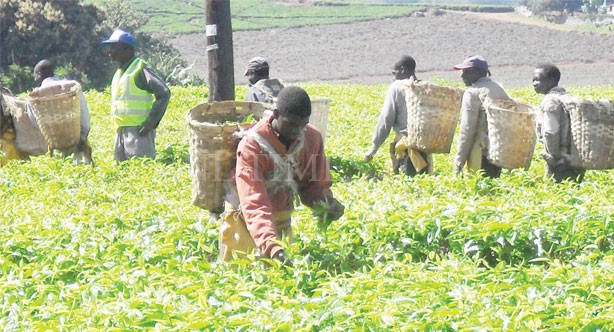 Canada keen on Malawi tea
Canada keen on Malawi tea
Canada has expressed interest to establish a Malawi tea market in Canada which will contribute to the expansion of the local tea market.
Malawi's traditional tea markets are United Kingdom and South Africa, whose volumes are now going down, prompting Tea Association of Malawi (Taml) to look for alternative markets.
Taml Chief Executive Officer Clement Thindwa and Chairman Sangwani Hara held side meetings with Canadian representatives during the 21st session of the Inter-governmental group on tea in Bandung Indonesia last month.
Thindwa said Taml had several side line meetings but it was only Canada that expressed interest in the Malawi tea market.
"Canada expressed and confirmed willingness to assist Malawi on two fronts thus development of Malawi's smallholder tea growers and establishment of Malawi tea market in Canada," he said.
He further said that the Malawi tea market is presently unknown in Canada.
"The Canadians have expressed interest in conducting a market study first which if favourable could culminate in a marketing programme," said Thindwa.
Tea exports to the UK market according to 2013 statistics dropped by 30 percent. The UK absorbs over 16,000 metric tonness of Malawi tea.
South Africa which is another largest buyer registered a drop of 33 percent in 2013 and only managed to buy 12,000 metric tonnes of the local tea.
Overall in 2013, the national tea exports also dropped from 49,000 metric tonnes to 37,000 metric tonnes.
Thindwa attributed the drops to emerging and proliferation of competing beverages on the market.
Latest posts by Vanessa Banda
(see all)