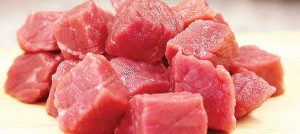 Cattle ban lifted | The Times Group
The Ministry of Agriculture, Irrigation and Water Development has lifted a ban on the movement of cattle from the Shire Valley to other districts.
The relief is with immediate effect, according to a statement from the ministry, released on Tuesday.
The ban was imposed following the outbreak of Foot and Mouth Disease in the area.
"The current surveillance of the disease indicates that there are no more new cases detected in the outbreak area. We have also successfully completed vaccination of cattle at risk with good protection against the disease at the moment," the statement reads.
However, as prevention to any future outbreaks, the ministry says livestock farmers are advised to ensure that cattle do not graze very close to the Lengwe National Park, to avoid mixing with buffaloes, who are carriers and transmitters of the Foot and Mouth virus.
"Livestock farmers are also requested to report any suspected cases of the disease to any nearest agriculture offices. The Ministry will continue to monitor for any future new out breaks or any other contagious diseases of cattle and will update the general public from time to time," the statement reads.
The ban affected meat supplies in Blantyre and surrounding areas as the Shire Valley is the major cattle supplier in the Southern Region.
(Visited 35 times, 35 visits today)
Latest posts by Vanessa Banda
(see all)