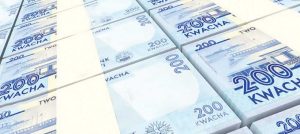 Cautious optimism for kwacha gains
Economic think-tanks and commentators have projected that the kwacha will remain stable in the currency basket till the end of the year
They, however, call for cautious optimism indicating that the currency may start to depreciate if other factors work against it.
After a significant depreciation between 2013 and 2016, the kwacha has maintained its stability for a greater part of this year with tight monetary conditions mitigating the impact of a wide current account deficit.
In its recently published country report for Malawi, Economic Intelligence Unit (EIU) said it expects the local currency to remain fairly stable until the end of the year depreciating marginally, "as tobacco-related dollars dry up towards the end of the year."
The pace of depreciation is forecast to accelerate between 2018 and 2019, amid volatility in global currency markets.
"A weaker dollar and firmer growth in Malawi will support the kwacha in 2020 to 2021," the EIU indicated.
African Alliance Malawi Limited Executive Officer, Armstrong Kamphoni, said the kwacha has remained resilient, defying seasonality odds, hence, likely to remain stable in the medium to long-terms.
He based his arguments on the resilience the kwacha has demonstrated in what is considered as the lean period.
"There is no direct premise for an immediate depreciation, unless the country is hit by exogenous shocks like rising international fuel prices, the unit will remain stable, said.
Kamphoni sai d forecasts projecting that the country will this year receive normal rainfall and if, the relation between government and the international community remains amicable, the kwacha is likely to remain stable.
Figures from advisory firm, Nico Asset Managers show that the kwacha has been relatively stable, with a marginal appreciation of 0.14 percent against the US dollar in October.
In its October monthly economic report, the firm, however, said in the short-term, demand for foreign currency is expected to increase with the kwacha expected to depreciate in the short to medium-terms.
"The current account deficit, weak foreign direct investment inflows and the strengthening of the US dollar will maintain some pressure, on the currency in the medium to long-terms," the report said.
On Monday, authorised dealer banks were trading the kwacha at K734 against the US dollar on average.
Meanwhile, as at the end of last week, official foreign exchange reserves stood at $753.49 million, representing 3.61 months of imports, which is slightly higher than the internationally recommended three months of imports.
(Visited 26 times, 30 visits today)
Latest posts by Vanessa Banda
(see all)