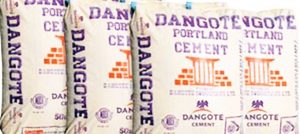 Cement crisis partly blamed on producers
As the cement shortage continues, experts in the construction industry have pushed the blame on cement producers for lack of foresight.
In separate interviews, Malawi Polytechnic Dean of Bui l t Environment faculty, Rodrick Chilipunde and Multicomms Managing director, Lewis Chiwalo, have said the cement shortage in the country is man-made and that cement producers should shoulder the blame.
Chilipunde, who in 2012 did a study on cement prices in the country in comparison with neighbouring countries, said there is need for more players to enter the cement manufacturing industry.
He said the producers should not blame the unreliable power supply as the major factor hindering their operations but should switch to alternative power sources as power outages may not be resolved any time soon.
"We have had power problems in this country for years now and as producers, they should know the periods in the year when power problems reach a peak and plan accordingly,".
"We need more players in the sector to increase competition and make sure that the product is available all the time," Chilipunde said.
He further said with the current shortage, suppliers from other countries will take advantage of the situation and hike their prices.
"International suppliers already know that Malawi is in a crisis. Likely to they will increase their prices knowing that we do not have a choice but, buy from them. The prices have already doubled and may triple, if local production remains as it is," he said.
In a separate interview, Chiwalo said cement producers need to enhance market research to be familiar with any development on the market.
"Research is key in business and these producers, if they had done their homework well; they could have foreseen this situation and could have developed mitigating factors," Chiwalo said.
He further said most companies tend to react to market factors instead of being proactive.
"We like fire-fighting when the damage is already done, but in this case, the situation does not favour us as a country because the construction industry is the economic hub of any economy.
"There can never be money in circulation if there is no construction, businesses will suffer and unemployment rate will likely go up," he said.
One of the country's cement producers, Cement Products Limited (CPL) said the product and its subsequent increase in price is a result of the increasing prices of clinker in Dubai and other countries.
(Visited 47 times, 47 visits today)
Latest posts by Vanessa Banda
(see all)