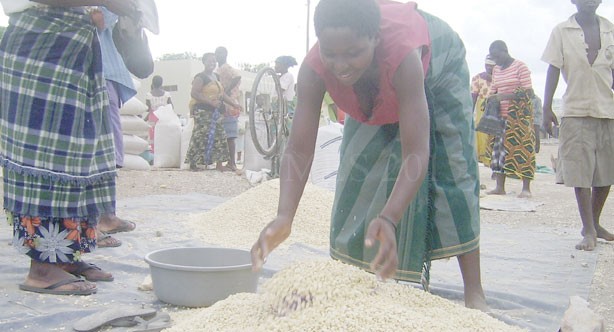 CfSC asks Malawi government to hold maize stocks
CfSC asks Malawi government to hold maize stocks
The Centre for Social Concern (CfSC) has asked the government not to release its maize stocks in large quantities to the local market but rather wait for private traders to exhaust their stock.
In its monthly report for March, CfSC noted that most private traders are still withholding their maize stocks waiting for maize to be exhausted from the market so as to sell theirs at exorbitant prices.
"The government should not release its stocks in large quantities to the market now but rather wait for private traders to exhaust their supplies Farming households should be encouraged to keep their maize harvest and not sell it to the vendors immediately after harvesting," reads part of the report.
CfSC further said the government should consider setting up maize price floors and ceilings this year so that the poor and vulnerable households will be protected from price shocks due to the impending food shortage.
The report also said Admarc should be strengthened to ensure that it has enough capacity to distribute food to all the parts of the country during the period of maize scarcity.
Cfsc also advised the government to introduce income generating activates in the flood affected areas so that the people are empowered to recover their livelihoods and be weaned off handouts which they are relying on currently.
"Another short term measure that ought to be seriously considered by government is to contract the Illovo Sugar Group to produce maize that can cover part of the deficit instead of using much of the already scarce forex for maize importation.
It say serious investment in food crop diversification and irrigation farming should also be highly encouraged such that the Green Belt Initiative be prioritized by government as it is one of the key strategies that promise to solve Malawi's perennial food insecurity issues.
Latest posts by Vanessa Banda
(see all)