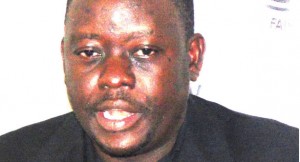 CFTC board to decide on Aqua Pure water
The Competition and Fair Trading Commission (CFTC) will decide the way forward on Aqua Pure water which was declared unfit for consumption after laboratory tests found it nonconforming to consumer safety standards.
During a workshop at the just ended Malawi International Trade Fair in Blantyre, CFTC came under fire by the inquisitive participants on why Aqua Pure water was still on the market even after warnings from CFTC that it was not fit for human consumption.
Although Bowler Beverage Company, which manufactures the water, disputed the statement, CFTC's Director of Consumer Welfare and Education Lewis Kulisewa said the commission still stands by its position that the manufacturer flouted the law by not complying with required standards and that the CFTC board of commissioners will decide the way forward on the matter.
"The manufacturer did not make deliberate effort to withdraw or issue an announcement on the same We did not stop consumers from buying the product but we informed them of the health implications that may arise after consumption," said Kulisewa
However, the product has continued to be on the market – a situation that prompted some protests from participants at the trade fair workshop.
"Why is it back on the market? Surely there should have been a notice informing us if the commission reversed its earlier decision," queried one female participant
"You were supposed to take a step further in making sure that the product was neither consumed nor displayed in the shops," said another participant.
Kulisewa justified the commission's position on the matter, saying apart from alerting consumers on the problem, CFTC advised the manufacturer to withdraw the product from the shelves and was surprised to notice that the company has not complied.
CFTC several months ago issued a press statement urging the manufacturer of Aqua Pure water to withdraw the product from the market as it was not fit for human consumption after verification tests with the Malawi Bureau of Standards (MBS) proved existence of harmful elements in it.
However, Bowler Beverage Company, in its earlier statement, explained that it failed to meet standards only on two batches of due to frequent power outages which affected production
(Visited 16 times, 16 visits today)
Latest posts by Vanessa Banda
(see all)