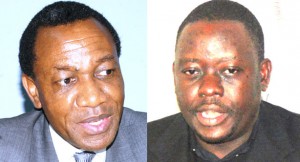 CFTC to vet MSB, Indebank deals
The Competition and Fair Trading Commission (CFTC) says acquisitions of Malawi Savings Bank (MSB) and Indebank by FDH Financial Holdings and National Bank of Malawi (NBM) respectively are still subject to its review although the commission is yet to get formal notifications on the transactions.
This is because both deals may involve possible mergers between existing financial institutions.
CFTC director of consumer welfare and education, Lewis Kulisewa, said yesterday the parties are required to apply to authorisation of the transaction from the commission.
He said, however, the law does not specify when parties to a merger should apply for an authorisation from the commission.
"This means that parties can apply for authorisation before or after signing a sale agreement," said Kulisewa.
He, however, indicated that it is advisable for parties to submit an application to the commission before consummating the merger to avoid the risk of being asked to unwind the merger once it is found to have negative effect on competition.
Section 38 of the Competition and Fair Trading Act states that once the transactions have been notified by the merging parties, the commission will carry out a detailed assessment to establish the impact of the mergers.
This implies that the commission still has an authoritative say on the deal upon its independent review.
Kulisewa said any transaction that fits within the definition of a merger as provided for in the Act is subject to assessment by the commission.
He said how the merging parties will operate after consummating the merger is one of the factors that the commission considers in its assessment.
The Malawi government last week signed agreements with FDH and NBM to complete sale transactions of some of its shares in MSB and Indebank at K9.5 billion and K6.5 billion respectively as part of the re-capitalisation process through private sector financing in the two financial institutions.
FDH Holdings chief executive officer, Thom Mpinganjira and NBM board chairperson Matthews Chikaonda have stated that their institutions will run the acquired banks separately from their existing banking operations.
(Visited 236 times, 125 visits today)
Latest posts by Vanessa Banda
(see all)