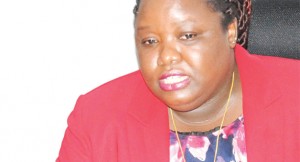 CFTC unlikely to snub banks' deals
The Competition and Fair Trading Commission (CFTC) is unlikely to reject applications for the mergers of FDH Bank with Malawi Savings Bank (MSB) and National Bank of Malawi with Indebank if remarks by the commission's executive director, Wezi Malonda are anything to go by.
Asked if there is a possibility that the mergers may be rejected, Malonda said in an interview on Tuesday that rejection is not the only solution to mitigating anti-competitive conduct.
"In most cases conditions, are given to the merging firms to undertake certain behavioural and structural remedies to reduce any negative impact," said Malonda.
"In some countries where mergers have been rejected, it has actually been more detrimental to competition than beneficial to the public," she said.
"Therefore as enforcement authorities, such measures are used as a last resort after exhausting other mechanisms and remedies to address the competition concerns," said Malonda.
Meanwhile, Malonda said CFTC is still waiting to receive notifications on the two transactions for it to undertake a competition assessment of the impact of the takeovers on the financial services market.
"The application will help us to appreciate to a greater detail, how the parties are structuring themselves," she said.
It has been 21 days since government signed off deals disposing its majority stake in both MSB and Indebank amidst protests from civil society groups and opposition members of parliament.
On concerns from some quarters who argue that the commission erred when it allowed the signing of agreements to seal the sales of the Malawi Savings Bank and Indebank before its authorisation, Malonda says that is not a problem since Malawi's competition law allows for a non-suspensory regime for authorisation of mergers and acquisitions.
She said this was not unique to the MSB and Indebank deals since all applications the commission has received so far have been made after the parties concluded the sale agreement.
"Parties to a merger in Malawi may make an application for authorization before or after closure of the transaction, depending on various circumstances surrounding the merger," said Malonda.
She admitted that this is a departure from competition legislation in other jurisdictions, including the Common Market for Eastern and Southern Africa (Comesa).
Malonda said in Malawi, an application before closure of the transaction is only precautionary.
"In some cases the commission has entertained applications for merger authorisation after the merger has already been consummated, to ensure that competition law is complied with," she explained.
(Visited 27 times, 27 visits today)
Latest posts by Vanessa Banda
(see all)