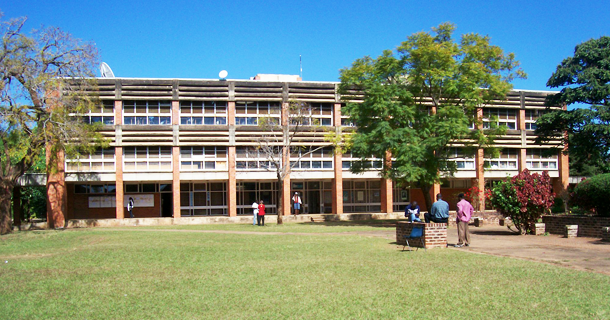 CHANCELLOR COLLEGE CLOSED AS SUPPORT STAFF CONTINUES STRIKE
The cliché refuses to die. It is still pouring on university students in the country as Chancellor College students got shocked Friday the 12th of December, 2014 with a letter from college management that the college wouldn't continue with operations beyond that day. Management alludes to the industrial dispute between the college's support staff and government as the sole cause for the closure.
Support staff at Chancellor College downed tools last week following failure by government to nod in to their demands that their pay be hiked. The strike has left the main library as well as laboratories and ICT services at the college closed. The memo served to the students indicates that the closure is an indefinite one, until at least the dispute is resolved.
Students Union of Chancellor College also confirmed the closure with Business Malawi. Contacted late last night, SUCC general secretary Madalitso Mpingasa said the students' executive was in a meeting to map the way forward. After the said meeting, the general secretary said they had agreed to seek for an injunction against the closure on Saturday the 13th of December. This may be subject to change depending on an outcome of an emergency general assembly they plan to hold same Saturday. The students feel their already frail academic calendar should have been given special consideration. But the courts are not operating: staff is on strike too.
The closure of Chancellor College now leaves three colleges closed on related grounds. First, Mzuzu University got all government-sponsored students suspended after a spate of protests following the students' demands that they be given a full one month stipend allowance for the period they had been there despite it not being a full month. Then, College of Medicine faced an indefinite closure after striking students went on rampage, prompting police to come calm the situation and vacate students from college premises.
Latest posts by Beaton Galafa
(see all)