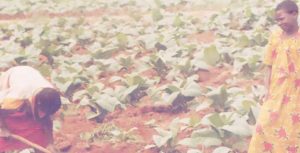 New data reveal that worldwide, 152 million children between the ages of five and seventeen are victims of child labour, with almost half of them working in hazardous environments.
The International Labour Organisation (ILO) estimates that almost half of the cases of child labour, about 72.1 million, are registered in Africa.
Further, the 2016 estimates suggest that sub-Saharan Africa witnessed a rise in child labour during the 2012 to 2016 period, in contrast to other major regions where child labour continued to decline and despite the number of targeted policies implemented by African governments to combat child labour.
In terms of prevalence, one in five children in Africa, representing 19.6 percent, are in child labour, whilst prevalence in other regions is between three and seven percent.
Locally, according to data released in March by the National Statistical Office (NSO), out of 2.6 million working children, 38 percent are in child labour with 20.9 percent of those surveyed involved in hazardous work.
Employers Consultative Association (Ecam Programme Officer), Emmanuel Magomero, confirmed that, from 2002 to date, Malawi has not been able to reduce the number of children under child labour with the figures rising from 37 percent in 2002 to 38 percent in 2015.
Magomero blamed the situation on inadequate interventions to monitor and regulate the job market where many children are employed illegally.
"As a country, we only have two projects working to fight the vice and these are focused on the tobacco sector. For example, JTI in partnership with ILO is implementing the Arise project covering Ntcheu, Lilongwe and parts of Dowa," he said.
Earlier, employers, through their umbrella body Ecam, denied that they are responsible for the problem, arguing that Malawi lacks targeted action to address the problem at national level.
Ecam Executive Director, Beyani Munthali, said, usually, stakeholders implement pilot projects that only target specific sectors, proven to be ineffective in sealing existing gaps.
Munthali said the problem has been compounded by rising poverty levels necessitating wider involvement of government and other stakeholders to win the battle.
"Not all employers are transgressing. But the issue has many fronts and therefore requires targeted action at national level," he said.
In 2013, the government, through the Ministry of Labour, released a list of hazardous works prohibiting the employment of children under the age of 18.
The list is one of the initiatives by government to eliminate all forms of child labour and covers sectors such as agriculture, industry, tourism, health and entertainment.
Among other things the list prohibits work such as handling or application of chemicals, slaughtering of animals, hazardous waste disposal, any activity involving heavy machinery, handling or grading tobacco, any work in a bar or shebeen, driving a motor vehicle and any work in a health facility where there is likely to be exposure to biological agents.
In 1999, Malawi ratified the International Labour Convention No 182 on the elimination of the worst forms of child labour.
As a consequence of signing the Convention, Malawi was bound to determine hazardous sectors and occupations.
(Visited 7 times, 7 visits today)
Latest posts by Vanessa Banda
(see all)