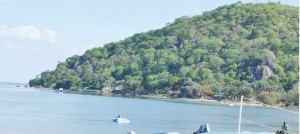 China extends range of tourism cooperation
There are prospects that Malawi and its "Warm Heart of Africa" brand can appeal to many Chinese tourists if the country can secure a formal tourism cooperation agreement with China.
China is one of major sources of global tourist flows with some statistics showing there were over 117 million outbound Chinese tourists in 2015 with an expenditure of $113 billion.
But, Deputy Director General in the Department of Marketing and International Cooperation, Feng Litao, told journalists in Beijing recently that some African countries, Malawi inclusive, do not have formal tourism cooperation agreements with China to boost their earnings from the sector.
Feng said such cooperation agreements make it easy for interested countries to secure an Accredited Designation Status (ADS) which is subsequently used by travel agents to advertise attraction places in those countries to potential Chinese tourists.
Malawi, according to Feng, has the right environment to appeal to Chinese travellers who seek peaceful destinations with plenty of wildlife, unexploited nature and a rich culture.
"Chinese tourists want warm (drinking) water, Chinese TV channels, some Chinese cuisine and they like travelling in groups of families and friends. It is important that they leave with good impressions in order to attract more Chinese tourists who are seeking for new destinations," Feng said.
However, he said securing the ADS is not enough as there are 153 countries on ADS list with 123 active countries and are scrambling to attract the big spending Chinese tourists hence flexing their visa conditions and aggressive marketing.
"Having the ADS does not mean opening a flood gate of Chinese tourists. Marketing is very importation and countries are urged to participate in tourism exhibitions in China for destination promotions and business linkages with agents," he said.
About 1.1 million Chinese tourists visited Africa last year but South Africa remains the popular destination due to its aggressive marketing.
Europe and South Africa are Malawi's major tourist sources but the global economic trends show that China is what any country seeking to attract more tourists should now target.
(Visited 27 times, 27 visits today)
Latest posts by Vanessa Banda
(see all)