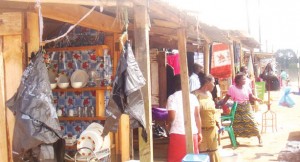 Comesa body to study shopping malls' effects
The Comesa Competition Commission (CCC) plans a study on the impact of mushrooming shopping malls on locally owned grocery shops and hawkers in the region.
The commission fears that shopping malls may have led to a decline in the local shops and other small scale businesses in the Comesa region.
Speaking during a regional sensitisation workshop for business journalists in Livingstone, Zambia, CCC executive director, George Lipimile, said while there are alot of positives that have come with shopping malls, it is also important to establish what detriment they have caused on local businesses.
"The little shops in the locations seem to be slowly disappearing because everybody is going into shopping malls. And these shopping malls and the shops in them are mostly owned by foreigners," said Lipimile.
He said that the first phase of the study will involve a sample of a few Comesa countries yet to be identified.
Lipimile said results of the findings will be communicated to policy makers to help them formulate laws that are favourable to nationals.
Meanwhile, Lipimile disclosed that the commission will investigate cartels that have been busted in South Africa to find out whether they have also engaged in anti-competitive practices in other Comesa countries.
"Ant i-competitive practices are like a disease. The attack could be on the whole common market," he said.
(Visited 10 times, 10 visits today)
Latest posts by Vanessa Banda
(see all)