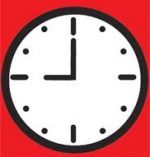 Comesa expert backs flexibility | The Times Group
Director of Trade and Customs in the Common Market for Eastern and Southern Africa (Comesa) Dr Francis Mangeni has backed extension of trading hours in an economy describing such a move as a reflection of current trends.
According to Mangeni, such flexibility increases business flows and meets the needs of consumers.
Mangeni adds to the many voices that have been calling for a change in the trading regime in Malawi to allow for more flexibility on operating hours.
Most business operators in the country operate between 8am and 5pm and the development has attracted criticism from consumers who feel that such a regime is restricting their freedom to make purchases during times that are more convenient to them.
Mangeni said Malawi can easily implement such a business model like other countries have done on the continent by putting in place working shifts and in the process enhance economic activities.
"But it will require political will and ownership by businesses so that they can make it happen," he said.
In a separate interview, social commentator, Rafiq Hajat, also proposed that government should re-establish its own public transport system to make the transport sector more competitive.
The Malawi Confederation of Chambers of Commerce and Industry (MCCCI) has said by restricting trading hours, most businesses are losing out on productivity.
MCCCI Chief Executive Officer, Chancellor Kaferapanjira, earlier said as the economy and urban population are growing, there is need to provide more convenience.
"As such, extending business hours basically recognises that not all people will be able to shop during the traditional limited hours.
"From a business point of view, there is productivity gain, employees work a little longer without demanding overtime for instance while at the same time, a business is also able to turnover more sales or services," he said.
Kaferapanjira echoes the sentiments made by former MCCCI president, Newton Kambala, who said the situation has come about because of laxity in Malawi's labour laws.
Kambala said Malawi's labour laws allow workers to abandon their work whenever they so please and as such, most shop owners are confident that people will still buy their wares at any time of the day.
On the other hand consumer rights body, Consumers Association of Malawi (Cama) and some business operators say the level of the economy and security lapse in the country remain major constraints to doing business at night.
In an earlier interview, a committee member for the Asian Business Community, Alta Panjwani, said absence of other infrastructure, including city lights, poses as a challenge for most businesses to operate late into the night.
(Visited 10 times, 10 visits today)
Latest posts by Vanessa Banda
(see all)