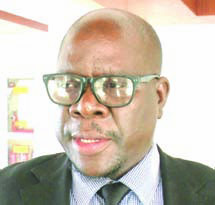 Committee for structured commodity markets
Parlianment Committee on Agriculture Chairperson, Joseph Chidanti Malunga, has said Malawi could significantly boost its export revenue from grain and legumes if exports were only allowed through structured markets.
Malunga was speaking when he briefed reporters in Lilongwe on return from Ethiopia where he, alongside other members of Parliament went, on a learning tour of operations of commodity exchange.
The tour came at a time agriculture experts and economic commentators are propagating crop diversification as one way of resuscitating the economy.
Malunga said a functional commodity exchange, coupled with appropriate laws and policies, could help farmers to access export prices while enabling the government to track export proceeds.
"Our farmers grow huge quantities of grain and legumes but it is only some selected foreign traders who are benefiting as they are allowed to export without following any rules," Malunga said.
He said Ethiopia is earning $1.5 billion from coffee and sesame exports, up from $500 million in 2008, by restricting exports through the commodity exchange.
"Before regulating coffee and sesame exports, Ethiopia was losing billions of dollars in an unaccounted for forex earnings due to informal exports. The story is different now and Ethiopia is experiencing rapid economic growth because of the Ethiopia Commodity Exchange," Malunga said.
He cited soya beans, groundnuts, pigeon peas, maize, sunflower, sugar beans and cow peas as some of the crops Malawi could regulate with export mandates under which export of the crops would only be allowed through the commodity exchange.
Malawi has two structured commodity markets in Auction Holdings Commodities Exchange and Agricultural Commodity Exchange for Africa.
Latest posts by Vanessa Banda
(see all)