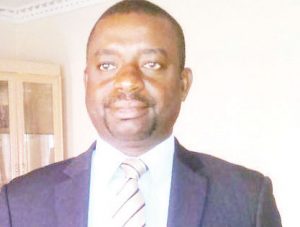 Committee justifies silence on Buy Malawi campaign
The 17 – member committee appointed by President Peter Mutharika in January to champion the Buy Malawi Strategy has justified its silence on the local market, saying it was busy laying the foundation for the effective rollout of the strategy.
For the past 10 months, there has been deafening silence from the committee, which is led by business captains Karl Chokotho and Mike Mlombwa as chairman and vice chairman, respectively.
Other members of the grouping are Chief Secretary to the Government, the Secretary to Treasury, Secretary for Health, Director of Public Procurement, Secretary for Local Government and Rural Development, Secretary for Civic Education, Culture and Community Development and Secretary for Agriculture, Irrigation and Water Development, among others.
In an emailed response yesterday, Chokotho said implementation of the strategy entails a lot of things, adding that the committee has been busy ensuring that a solid foundation is laid down.
Among other things, Chokotho said the committee has in the past 10 months been setting up necessary committees as well as putting in place corporate governance structures.
He added that the committee has also been involved in the setting up of a financing model in addition to setting up a communication and marketing plan.
Chokhotho added that there were some legal issues that had to be addressed, saying the passing of the Procurement Bill by Parliament has helped address the challenge.
"All of the above have basically been done. One needs to lay a foundation before raising the walls.
"Malawians should now expect that we will soon be starting Phase II of the implementation plan, which now involves the registration of companies and, sensitisation of Malawians through adverts, among other things," Chokotho said.
Consumers Association of Malawi Executive Director, John Kapito, last year said Buy Malawi campaign was bound to fail because it has ignored the consumer, who is an important element in the equation.
(Visited 18 times, 18 visits today)
Latest posts by Vanessa Banda
(see all)