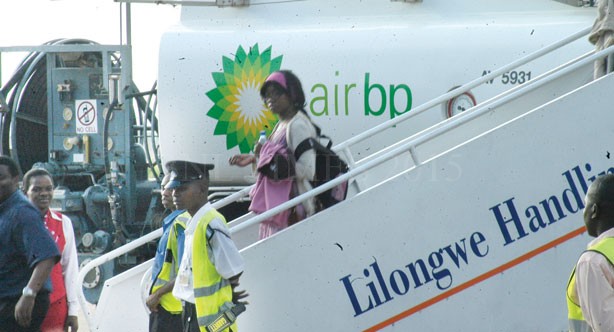 Competition to take jet fuel prices down
The Malawi Energy Regulatory Authority (Mera) wants to bring competition in the supply of jet fuel as one way of making the country's air fares competitive in the region.
During a meeting in Lilongwe organised by the Department of Tourism where several ministers and their officials discussed issues affecting tourism in the country, the price of air tickets and jet fuel was identified as one of the critical factors negatively affecting tourism inflows into the country.
At K542 or over US$1.00 per litre, the price of jet fuel in Malawi is said to be amongst the highest in the region.
Mera acting chief executive officer, Ellias Hausi, told the meeting that lack of competition among suppliers of the fuel was the main factor that makes the price of jet fuel expensive in Malawi.
Currently, only Puma Energy supplies jet fuel to airlines, according to Hausi.
He said Mera was currently employing a number of measures to bring competition in the business and make prices competitive.
"Lack of competition and low volumes are the main causes of high jet fuel prices in the country," said Hausi.
Airlines that fly into and out of the country consume between 600,000 and 700,000 litres of jet fuel per month and that the figures remain low because most airlines prefer to refill outside the country due to high prices in the country.
He said the low volumes make it difficult for the supplier to recover their investment.
He said Mera has already opened tenders for international suppliers and that the market is now open to other companies to compete in selling the commodity.
He said since September last year, Mera is also regulating the price of jet fuel and obtains it's own figures from the international market which are used to calculate the landed cost.
He said this has made the country start getting competitive price for the fuel and that following that change, the country's jet fuel price is becoming more competitive and is no longer the most expensive.
"Our assessment shows that Botswana, Namibia and Zambia have now the highest prices than Malawi, in that order," disclosed Hausi.
He said Mera has since engaged financial consulting firm KPMG to examine the price structure that includes levies and margins to come up with the most optimum price.
Latest posts by Vanessa Banda
(see all)