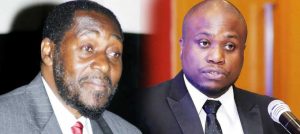 Confronting child labour | The Times Group
Government, employers and labour unions have come in the open to reveal that lack of targeted action and concerted effort has contributed to the rise in cases of child labour.
A report released recently by the National Statistical Office shows that at least 38 percent of Malawian children aged between five and 17 are in child labour, with 60 percent of those surveyed involved in hazardous work.
This is despite the government, three years ago, releasing a list of work considered to be hazardous to children in all the sectors where they are employed illegally.
But employers speaking through their umbrella body, the Employers Consultative Association of Malawi (Ecam), have denied that they are responsible for the problem arguing instead that Malawi lacks targeted action to address the problem at national level.
Ecam Executive Director, Beyani Munthali, said usually, stakeholders implement pilot projects that only target specific sectors, strategies which have proven to be ineffective in sealing the existing gaps.
Munthali said the problem has been compounded by rising poverty levels necessitating wider involvement of government and other stakeholders to win the battle.
"Not all employers are transgressing. But the issue has many fronts and therefore requires targeted action at national level," he said.
Minister of Labour, Sports and Man Power Development, Henry Mussa, echoed the same sentiments but said stakeholders have failed his ministry by not working as a team and presenting their suggestions to his Ministry to influence policy.
Mussa said the responsibility of the Ministry of Labour is to come up with policy direction but that this is dependent on the kinds of reports the Ministry receives touching on various issues, including matters of child labour.
"We are lacking concerted effort by all stakeholders. Players need to cast the net wider and not just channel our efforts on particular sectors," he said.
General Secretary of the Malawi Congress of Trade Unions, Dennis kalekeni, said the figures are alarming and should prompt action from all stakeholders to address the existing gaps.
"Just doing research is not enough but government needs to show commitment to identify the gaps and address them," he said.
According to Kalekeni, rising poverty levels and lack of enforcement on free primary education are among some of the contributing factors that have escalated the problem.
"We need to deal with the issue of poverty first, otherwise it will be difficult to tackle child labour. And while we may have free primary education, parents are not sending their children to school because the enforcement is not there," he said.
In 2013, the Malawi government, through the Ministry of Labour, released a list of hazardous works prohibiting the employment of children under the age of 18.
The list is among other initiatives by government to eliminate all forms of child labour and covers sectors such as agriculture, industry, tourism, health and entertainment.
This followed the ratification, in 1999, of the International Labour Convention No 182 on the elimination of the worst forms of child labour.
As a consequence of signing the Convention, Malawi was bound to determine the hazardous sectors and occupations.
Among others, the list prohibits work such as handling or application of chemicals, slaughtering animals, hazardous waste disposal, any activity involving heavy machinery, handling or grading tobacco, any work in a bar or shebeen, driving a motor vehicle and any work in a health facility where there is likely to be exposure to biological agents.
(Visited 18 times, 18 visits today)
Latest posts by Vanessa Banda
(see all)