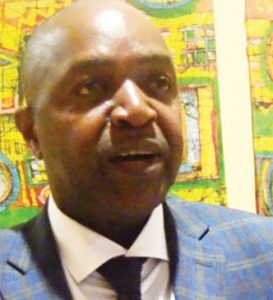 Construction firm prays for soft taxes
By Chimwemwe Mangazi:
The government has been urged to consider reducing taxes on imported construction materials to help towards infrastructure development.
The call came out during a dinner one of the players, Difference Construction Company, organised recently for its clients in Lilongwe.
Difference Construction Chief Innovation Officer, Pascal Mkanda, said the sector's performance was affected by fluctuation in prices of materials on the international market.
The firm is into production of environmental-friendly blocks, hollow blocks, bricks, and interlocking bricks among others.
"We would love if we were considered as a sector," Mkanda said.
Deputy Director of Environmental Affairs in the Ministry of Natural Resources, Energy and Mining, Michael Makonombera, said the sector's players are playing a pivotal role towards national development.
Figures he provided shows that currently 850, 000 metric tons of wood are used in a year for brick-burning, leading to land degradation.
"We are currently reviewing regulations in the mining and energy sectors to facilitate growth of the sector," Makonombera said.
It is estimated that at the current rate of cutting down trees, Malawi will have no single tree in the next 25 years.
Latest posts by Vanessa Banda
(see all)