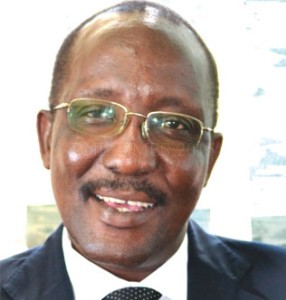 Consultations not bearing fruits—EEAG – BNL Times
The Economics Empowerment Action Group (EEAG) has described as a waste of time pre-budget consultations.
The group has noted that suggestions made by various stakeholders are never taken on board.
EEAG president Lewis Chiwalo said this ahead of the pre-budget consultations scheduled to be held in Blantyre today.
"Much of what has been proposed in the budget has not been fully implemented and we
have seen so many gaps that we need to possibly enhance so that the Ministry of Finance can be able to take the suggestions on board when they are presenting the budget.
"One thing that we forget is that the private sector is the engine room of the economy and whatever the suggestions the sector comes up with, sometimes it is important for the government to accommodate them, because these are suggestions that would keep our economy on track," said Chiwalo.
He said, however, the sector has, on several occassions, been diasppointed with government's lack of consideration for propositions they made.
"Unless the approach changes, and that the Ministry of Finance is able to take some of the views on board, then we might see some improvements. However, some views have been taken on board but implementation has not been made, hence making the consultations unfruitful," he said.
Chiwalo said as a group, they would like the 2015/16 budget to come up with deliberate policies that would promote growth in the SME sector.
He said if the SME sector is expanded, it means the tax base will also expanding hence increasing the government's tax revenue.
"The government has a duty to promote trade and investment and not only focus on tax collection; these are some of the sectors that the government needs to look into. The private sector has to be fully supported in order to grow the economy. There is need for incentives for the private sector especially for those in the manufacturing sector," he said.
Latest posts by Vanessa Banda
(see all)