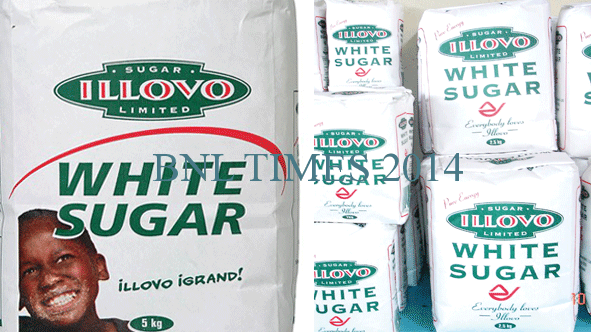 Consumer body accuses Illovo Sugar of overcharging Malawians
Malawi has consolidated its position as Illovo Sugar Group's cash cow with recent reports indicating a surge in the local company's contribution to the group.
According to Illovo Group's interim report for the six months ended September 30 released on Monday, Malawi's contribution to the group's profitability has jumped by 8 percentage points from 33 percent in 2013 to 41 percent.
However, despite its enviable performance, Illovo Malawi on Monday increased sugar prices by 8 percent, a move analyst have said would punish Malawians at the expense of improved group profitability.
"By country, Malawi's contribution to operating profit increased year-on-year to R560 million, representing 41 percent (2013: 33 percent) of the group BY TAONGA SABOLA total for the period.
"The contributions from the other countries were: Zambia 31 percent (2013: 30 percent) , South Africa 12  percent (2013: 10 percent), Swaziland 9 percent (2013: 17 percent), Mozambique 8 percent (2013: 9 percent) and Tanzania -1 percent (2013: 1 percent)," reads the report cosigned by chairman Don MacLeod and Managing Director Gavin Dalgleish.
Commenting on the development, Consumers Association of Malawi (Cama) Executive Director John Kapito accused the company of skinning Malawians alive with its frequent price hikes.
"The whole reason Malawi continues to be Illovo Group's cash cow is because the company continues to skin Malawians alive. "Sugar prices have been going up each and every quarter in Malawi because the company is a monopoly. We were even shocked to hear that the Competition and Fair Trade Commission approved the move by the company to hike prices," said Kapito.
The group has however noted that the six months up to September 30, 2014 presented challenges as it saw its operating profit shrinking to R1,393 billion down from R1,626 billion in 2013.
Illovo said the profitability was impacted by a fall in group cane and sugar production together with a decline in world, regional and European (EU) market prices.
Looking ahead, Illovo says it expects excellent agricultural performance in Zambia, with the Nakambala factory operating in excess of design capacity, as well as an improvement in operations in Mozambique, to result in record cane and sugar production in both countries of operation.
However, Illovo said declining sugar production in South Africa, Swaziland and Nchalo in Malawi will result in total group sugar production ending below what was achieved as at March 31, 2014.
Latest posts by Vanessa Banda
(see all)