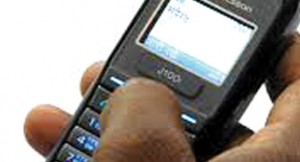 Consumers scorn SMS, internet tax
Malawians have taken to social media, market places, minibuses and other forums to mock and pour scorn on the government for introducing a 10 percent excise duty on text messaging and internet services in the proposed 2015/2016 national budget.
What has incensed members of the public even more is that while introducing tax on basic services such as phone texts and internet, the government has reduced tax on vehicles with huge engine sizes above 3,000cc which are only affordable to companies and wealthy individuals.
Writing on Facebook, economist Alick Nyasulu said the tax on internet and related services is regressive.
"To be precise, all data services use the internet. We shouldn't be paying much with fiber cables around," said Nyasulu.
He said the increased tax on internet will also lead to an increase in other related services such as bank charges since banks are a major consumer of data services with real on time networks.
Nyasulu said mobile money charges will also likely to go up, a development that will have a negative effect on efforts to increase financial inclusion since the service largely benefits the unbanked rural communities.
International trade expert Watipaso Mkandawire said Malawi was being retrogressive for increasing tax on internet services since internet is a technology that is driving growth in all sectors.
"We should be encouraging bringing this technology to the majority and using it as an enabler. Mobile banking is seen as a way of serving the unbanked majority. And here we are taxing the very same enabler," said Mkandawire.
Journalist Arnold Munthali wrote on his Facebook wall that with the cost of mobile phone connectivity and Internet in Malawi already the highest in the world, the country is now in a race to surpass itself with the new tax on SMSs and Internet.
"Rwanda is moving towards providing free internet while we are moving in the opposite direction," observed Munthali.
Civil rights activist Billy Mayaya said the tax on internet and SMS is simply a case of poor reasoning by the Minister of Finance.
"He [Goodall Gondwe] is completely out of touch. This is not going to end well," said Mayaya.
Another commentator Alufisha Fischer said that the Peter Mutharika government had taken a backward step by planning to impose a 10 percent tax on internet and short message services.
"This is automatically going to bar a lot people from accessing information on internet and sharing SMSs as the charges will be very high," said Fischer.
On his part, Daud Mufti Adam asked Members of Parliament to oppose "this madness".
Consumers Association of Malawi (Cama) executive director, John Kapito, has also faulted Gondwe for increasing taxes on basic needs such as text messaging and internet while reducing duty on luxurious vehicles.
"Why is the minister punishing the poor who use SMSs to send funeral messages while pampering the rich through reduced duty on fuel guzzling vehicles? I think Goodall has run out of ideas," said Kapito.
Latest posts by Vanessa Banda
(see all)