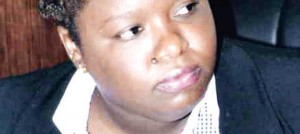 Consumers still suffering abuse | The Times Group
Despite efforts made by agencies and organisations in implementing policies on the protection of consumer rights, violations are still rampant, according to the Competition and Fair Trading Commission (CFTC) and the Consumers Association of Malawi (Cama).
While CFTC and Cama both concede that Malawi is making strides to enhance consumer protection, the general feeling is also that there is still more that needs to be done to eliminate consumer abuses still rampant on the market.
Malawi has today joined the world community to commemorate World Consumer Rights Day (WCRD), a day which was set aside to promote the basic rights of all consumers and demanding that those rights be respected and protected.
The United Nations adopted WCRD on March 15, 1985 and since then the day has become an annual event to celebrate and display solidarity within the global consumer movement.
According to CFTC, while Malawi's legal framework is sufficient to enable consumers enjoy their rights, there is still lack of awareness among consumers and the business community on some of the provisions of the Consumer Protection Act.
CFTC Executive Director, Wezi Malonda, said as the business environment continues to evolve, violations are becoming more innovative with some forming part of business practices of organisations hence requiring greater collaboration to ensure that consumer rights are upheld and respected.
"CFTC collaborates with other government agencies in the enforcement of consumer protection laws. These agencies include the Reserve Bank of Malawi and the Malawi Communications Regulatory Authority (Macra), both of which are taking part in the commemorations," she said.
Last year, CFTC reported a rise in customer complaints to 153 in the 2015/2016 financial year, double the number of complaints the Commission received in the previous year.
Common violations reported by CFTC were supply of defective products and excluding liability, supply of harmful products which did not meet prescribed consumer safety standards and misrepresentation on the product pricing, among others.
In its findings, CFTC said some companies are deliberately engaging in deceptive practices to swindle consumers of their hard earned money.
But Malonda said CFTC is continuously engaging various segments of the consumer society with messages meant to empower them to know and demand their rights.
Executive Director of Cama, John Kapito, blamed rising cases of consumer abuses on poor participation of consumers in the protection process.
Kapito said most consumers are not assertive enough to complain when their rights are violated.
"Consumers need to come out of their boxes because if they don't, then it becomes difficult for the government or any concerned party to offer redress," he said.
CFTC is leading the country in the WCRD celebrations in Lilongwe under the theme "Consumer Rights in the Digital Age" which is also this year's international theme.
Celebrations will start with a consumers' and traders' parade from Simama Hotel to Lilongwe City Mall Game Complex where the main event will take place.
Historically, On March 15, 1962, President John F. Kennedy presented a speech to the United States Congress in which he extolled four basic consumer rights later called the Consumer Bill of Rights.
The United Nations through the United Nations Guidelines for Consumer Protect ion expanded these into eight rights and thereafter Consumers International adopted these rights as a charter and started recognising March 15 as World Consumer Rights Day.
(Visited 6 times, 6 visits today)
Latest posts by Vanessa Banda
(see all)