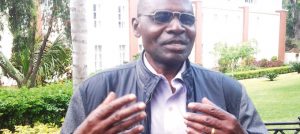 Cotton growers hope for better season
By Florence Magowa:
The Cotton Farmers Association of Malawi (Cofam) has said it is hopeful of a better growing season this year.
Cofam President, George Nnensa, said, so far, the white gold has germinated well in most cotton growing districts.
Nnensa said, this year, between 25,000 and 29,000 growers have registered with Cofam to grow the crop.
"We are yet to finalise collecting data but, so far, the number of registered farmers is promising high yields of cotton this year and we expect this to contribute greatly to the economy of Malawi," Nnensa said.
Last year, cotton attracted a minimum price of K375 per kilogramme (kg) before inching up to K420 per kg.
Nnensa said the good prices last year have tempted more people to grow the crop this year.
Last year, the country realised about 15,000 metric tonnes of cotton.
Malawi's cotton industry has been on a downward trend in recent years due to, among other things, lack of a sustainable input system.
Cotton production hit a record high of above 100,000 metric tonnes around 2011 when Capital Hill rolled out a K1.6 billion support initiative.
As one way of revamping the cotton industry, the Agricultural Development and Marketing Corporation in conjunction with Nchalo Greenbelt Limited, last year embarked on a project to experiment on irrigated cotton production.
Cotton Council Executive Director, Cosmas Luwanda, said growing cotton more than once a year would boost production.
Latest posts by Vanessa Banda
(see all)