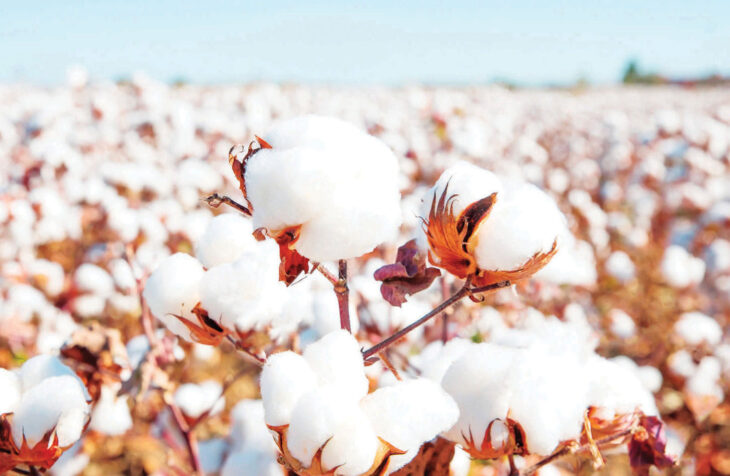 Cotton output, earnings tumble sharply in 2023 – The Times Group
Volume of and earnings from cotton took a sharp fall in 2023 as output dropped by 48 percent, with the value facing a 41 percent slump.
Figures from the Cotton Council of Malawi indicate that the country produced 10,000 metric tonnes (mt) this year, a fall from the 19,500mt produced last year.
The figures further show that growers earned an accumulated K5.9 billion this year from K10 billion last year.
However, prices of the commodity rose by 24 percent and closed at K720 per kilogramme (kg), higher than the K580 per kg farmgate price announced by the government at the start of the marketing season.
CCM spokesperson Prisca Jamali rated the season as unsatisfactory due to the low volumes which led to early closure of most designated markets in the country and that quotas allocated to the buyers were not met.
"The decline in production is attributed to Cyclone Freddy as well as poor access and low quality of seed. We are facilitating crop insurance, local seed multiplication, and increased regulation for cotton seed for the sector to thrive.
"So far, the potential for cotton is very high. We have a lot of farmers willing to grow cotton this coming season. The market for cotton is vast within and outside Malawi. Compared to the past, there has been tremendous improvement in loan recovery rates from input loans from farmers to 96 percent in most areas," Jamali said.
The country has failed to revitalise the cotton industry over the past decade to attain a record 100,000mt produced in 2012.
The Malawi Cotton Development Strategy, whose implementing period ends next year, indicates that, potentially, cotton production can reach 200,000mt annually with proper farmer mobilisation and an effective input supply system.
"For example, in the 2011-2012 growing season, production peaked to about 100,000mt from 52,000mt in the previous season. This was mainly attributed to increased access to improved cotton inputs under the Cotton Production Up-scaling Programme.
"Low seed cotton production in recent years has resulted from multiple factors, ranging from poor supply and quality of inputs, low access to extension services, low adoption of good cotton production practices as well as negative climate change impacts," the strategy reads.
Leonard Chimwaza
In an interview, agriculturalist Leonard Chimwaza added that from 2011 to 2012, there was huge importation of seed from Zimbabwe which was given to farmers at a reasonable rate.
He added that there was motivation because of the price, which was stimulated by demand, as, at the time, Malawi had 12 ginners which could compete on the market.
"Seed availability should be understood from two angles. First, we only have one company licenced to import seed from India to Malawi which has an unfavourable business model in which it can only import seed if the ginners pay the full amount for the required seed quantity. This model is not favourable because if the ginners do not have money, it means there will be reduced seed volumes or it may be available late.
"There is a lack of commitment from the government, especially to invest in seed multiplication in our research centres, and it has also failed to engage more seed importers for the sector. The best the government could do is to licence a lot of companies to import cotton seed.
"The value addition aspect is failing to tick because we have left the market responsibility to private companies when we have three ginners lying idle," Chimwaza said.
Let us know what you think of this article and remember to add us on our facebook and follow us on our twitter. Come back daily for more Malawi business news.
Quick Links: Download Business eBooks | Ten Signs You Are An Entrepreneur | What is a Managing Director?
Latest posts by Vanessa Banda
(see all)