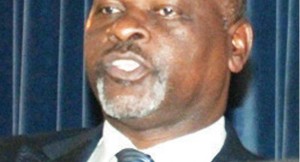 Countries to fight tobacco lobbies
Malawi has rallied African countries that grow tobacco to unite and contain pressures from anti-smoking lobby groups and international laws against tobacco to protect their economies and people's livelihoods.
Minister of Agriculture, Irrigation and Water Development, Allan Chiyembekeza, said during the official opening of the Tobacco Coalition for the Eastern and Southern Africa – T7 conference in Lilongwe on Monday that tobacco growing countries need to stand-up against anti-tobacco campaigns.
"Our countries depend on tobacco which contributes significantly to our economies. For this reason, we need to stay united if we are to fight this battle," said Chiyembekeza.
For Malawi, Chiyembekeza said tobacco contributes over 60 percent to export earnings in addition to creating employment and contributing significantly to government revenue through taxes.
The meeting, which ended yesterday, brought together representatives from seven sub-Saharan countries which grow tobacco for export. The countries include Kenya, Malawi, Mozambique, South Africa, Uganda, Zambia and Zimbabwe.
It was aimed at strategising on ways of advancing their agenda and resist from forces against tobacco production and cigarette manufacturing.
The coalition was formed in May in South Africa following mounting pressure from anti-smoking campaigns under the World Health Organisation's Framework Convention on Tobacco Control (FCTC) that puts economies dependent on tobacco under threat.
The threats include exclusion of tobacco from trade negotiations, regulations of leaf constituents, the increase of illicit trade of tobacco products and consequently of leaf and the devaluation of tobacco production among others.
Malawi is the interim chairing country through Tobacco Control Commission Chief Executive Officer Bruce Munthali who was confident that the countries will fight better as a unit than before.
"This is a common issue among these countries and we definitely have a stronger voice now than before and this meeting will discuss a number of issues on the way forward," said Munthali.
Malawi's tobacco industry has been facing a myriad of challenges that are derived from the shrinking market worldwide as farmers continue to grapple with lower prices and high rejection rates of their tobacco at the auction floors.
(Visited 6 times, 6 visits today)
Latest posts by Vanessa Banda
(see all)