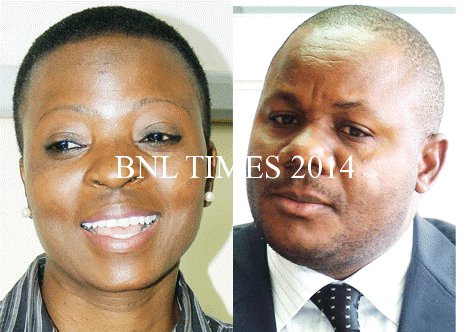 Credit Data sues banks for failure to use services
Credit Data sues banks for failure to use services
Credit Data Reference Bureau Limited has sued banks through Bankers Association of Malawi (BAM) for failure to use services provided by credit reference bureaus as mandated by law.
Managing Director of Credit Data Patricia Mwase has confirmed the development indicating that they have taken the matter to the Supreme Court for interpretation following claims by banks that the Credit Reference Bureau Act of 2010does not make it mandatory for them [banks] to use credit bureaus.
"We appealed an earlier ruling by a lower court that said the Act is not clear but we don't know when the ruling will be made with the strike by the judiciary," Mwase said.
BAM president Esau Misheck also confirmed the law suit but refused to discuss the issue further. "What l can say for now is that Credit Data has sued banks and since the matter is in court, I cannot make any comments," said Misheck.
The Credit Reference Bureau Act was enacted to allow for the establishment of Credit reference bureau's with intent to facilitate creditors' information to deter multiple borrowing in the absence of a national identification system.
The Reserve Bank of Malawi earlier observed that gaps in the Act were causing implementation challenges.
However, at a symposium for credit bureau's held recently, Mwase  lamented that the registrar of financial institutions was not taking the role of credit bureau's recently hence leading to various operational challenges being faced by the sector.
"Individuals with influential positions at the same time serial defaulters do not want credit bureaus to roll out for fear of the obvious. The regulator of financial institutions is not us seriousness and other regulatory institutions are protecting some 'sacred cows' and have conflict of interest," said Mwase.
Senior Presidential Advisor on Economic Affairs Collins Magalasi recently said in an interview that government was aware of the challenges and that it was taking the necessary steps to deal with the situation.
"The investigations will be completed by the end of December and after that we will take some necessary actions," said Magalasi.
He also disclosed that an amendment to the existing Credit Reference Bureau Act had already been drafted to make it stronger to address some of the current problems.
Latest posts by Vanessa Banda
(see all)