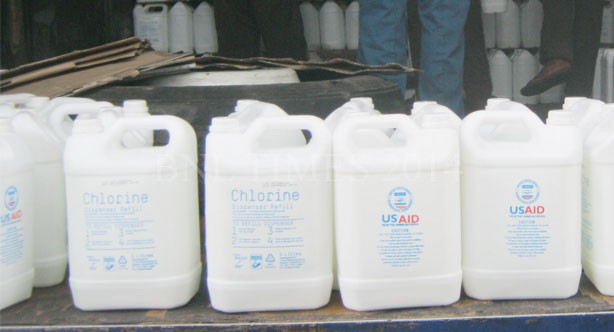 Crown Pharma to start drug production in three months
Crown Pharma to start drug production in three months
Crown Pharmaceuticals and Research Laboratories Limited has said it will start producing medical drugs in the next three months.
Crown Pharmaceuticals currently produces products like chlorine, Methylated spirit, and baby powder and petroleum jerry.
The company's Group Chief Executive Vijay Kumar said currently the company has an order from Usaid to supply chlorine for water and sanitation projects in the country.
Kumar said the company has the capacity to meet the order as it has already started supplying the chlorine to Usaid.
"The order we have with Usaid is a big one as it is countrywide and we have already started delivering the goods. As Crown we believe in quality and meeting international standards," he said.
Kumar said the Usaid order shows how good the products are.
He further said Crown also has a contract with PSI Malawi which is over a year now to supply water guard.
Kumar also said that the medical drug manufacturing project will commence soon.
"We expect to start local production of drugs in the next three months which will see economic benefits like job creation and foreign exchange generation.
"Our aim is to be the number one pharmaceutical manufacturing and distribution company in Malawi with accreditations of Pharmacy, Medicines and poisons board, Malawi Medicines and Healthcare products regulatory agency – UK and Medicines Control Council of RSA with a vision to manufacture, distribute and export high quality efficacious and safe pharmaceutical products to regulated, semi regulated and non-regulated markets," he said.
Once Crown Pharmaceuticals is in operation, the country is expected to save about US$36million on drug imports annually.
Latest posts by Vanessa Banda
(see all)