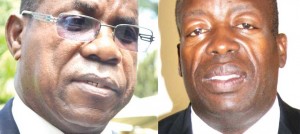 Customer service eludes businesses
Although Malawi has been using the slogan, "Warm Heart of Africa" for decades, concerns are rife that the business community is not applying the concept to their operations to achieve sustained customer satisfaction critical to business success.
In business circles, clichés such as, "the customer is always right," or "the customer is king," are synonymous with customer-centric businesses that see the customer as a critical component of their success and long-term sustainability.
But according to international consultant, Emmanuel Chinunda, who specialises in customer service, human resource management and strategy, such clichés are true anywhere but in Malawi.
Chinunda said reports of increasing customer complaints is a clear indication that there are many gaps on good customer service delivery in the service industry that Malawi needs to quickly address to compete well with other countries in attracting international business.
"Customers are human beings and if they are handled poorly, they will stop dealing with organisations hence there will be no flow of money to organisations to be used to pay salaries, wages and other perks.
"What needs to be done is to reverse the trend of bad service by training staff to be customer service oriented and once such a move is done, customers will be attracted to the organisation and many more shall follow resulting in business attraction hence growth," he observed.
Just recently, the Competition and Fair Trading Commission (CFTC) reported a rise in customer complaints to 153 in the 2015/2016 financial year, double the number of complaints the Commission received in the previous year.
Common violations reported by CFTC were supply of defective products and excluding liability, supply of harmful products which did not meet prescribed consumer safety standards and misrepresentation on the product pricing, among others.
Director of Consumer Welfare and Education at CFTC, Lewis Kulisewa, confirmed that some companies are deliberately engaging in deceptive practices to swindle consumers of their hard earned money.
And Chinunda said if left unchecked, bad customer service has long-term consequences on business.
Customers are the paymasters and not employers. Employers just decide how much each employee should get. The money received by employees as salaries, wages or perks comes from the customer.
"If the customer does not come to buy, there will be no business and therefore, no money to pay employees. Henry Ford is accredited with the saying, 'it is the customer who pays the wages,' emphasising the fact that the source of money is the customer and not the employer," he said.
Chinunda suggests that businesses need to train their staff to change their attitude towards people and learn to understand human behaviour.
"One needs to deal with people of all kinds in a humane manner, greeting them, using good tone of voice, being friendly. Companies need to empower employees to break out of their culture of fear and silence, teach them to communicate effectively with customers," he said.
But Executive Director of the Consumers Association of Malawi (Cama), John Kapito, has blamed the situation on lack of competition in the Malawi market and passivity among Malawian consumers.
Kapito said there is little differentiation on Malawian products and services, leaving the consumer with little choice when faced with incidents of bad customer service.
"There is lack of competition and no major differences between providers. So it makes little difference to go to other service providers," Kapito said.
He also concurred with Chinunda pushing for training of staff in service industries
"In Malawi, it is like when you go into a shop, you are wasting their time and the attendants want to get rid of you as soon as they can," he said.
Kapito also said the absence of a strong consumer demand is giving liberty to businesses to abuse consumers.
"Consumers think that when they buy, they are doing a service to the provider, that passivity is fuelling the problem. Some traders are so rude and you wonder why consumers do not boycott," he lamented.
The Malawi Confederation of Chambers of Commerce and Industry (MCCCI) says it is running programmes to assist businesses build capacity, including in areas of customer service.
MCCCI preside, Karl Chokotho, confirmed that members affiliated to MCCCI have since indicated their training gaps and that the chamber will work with the members to identify experts in the various fields to train them [businesses] and thus increase their corporate capacity in specific areas to gain competitive edges within their market sector.
"Coincidentally, we had customer service training just last month in all regions and several businesses sent their staff to attend. Poor customer service is the beginning of a business' demise, it's not just rhetoric," he said.
(Visited 7 times, 7 visits today)
Latest posts by Vanessa Banda
(see all)