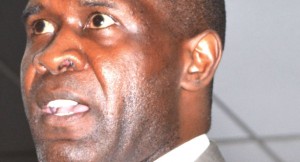 Cut lending rates, government told
The Economics Association of Malawi (Ecama) has asked the government to find ways of reducing inflation and interest rates, saying this is one of the key ways of ensuring that economic growth trickles down to the people.
Malawi's inflation rate, at 18.8 percent, stands out as the second highest in the Common Market for Eastern and Southern Africa (Comesa) and one of the highest in the world.
Ecama president, Henry Kachaje, said in an interview that people's incomes are being eroded by high commodity prices which continue to prevail in the country.
As a result, ordinary people are not benefiting from the economic growth the country is said to be experiencing.
"Although Malawi has successfully finished a financial year without donor support followed by some level of national economic growth, there is still high inequality because the high interest rates and high inflation impacted on people's disposable incomes," he said.
He said for example that although Malawi registered economic growth of about five percent in the 2014/2015 financial calendar, the growth cannot be seen in the lives of ordinary people.
He said interest rates, coupled with rising inflation rates have eroded people's disposable incomes, making it difficult for families to finance domestic needs.
The government expects the economy to remain robust in the current financial year with a projected drop in annual average inflation to 16.5 percent by December and economic growth of over 6 percent.
Kachaje says, however, that government needs to come up with measures to ensure that economic growth is inclusive and leads to a reduction in the wide gap between the rich and the poor.
The Malawi Confederation of Chambers of Commerce and Industry (MCCCI) believes that it is the type of policies being advanced by the government that are exerting pressure on inflation.
MCCCI chief executive officer, Chancellor Kaferapanjira, said in an earlier interaction that government policies are promoting consumption and not production.
"Malawi is not producing enough to tame inflation because authorities are spending more energies in crafting strategies to stabilise the kwacha instead of incentivising production," said Kaferapanjira.
He advised government to invest in irrigation and the Greenbelt initiative to bridge the gap between production and imports so that the inflation figures can come down.
(Visited 28 times, 28 visits today)
Latest posts by Vanessa Banda
(see all)