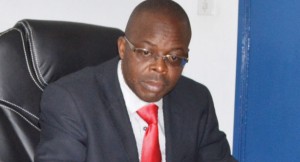 Debate discusses Fisp expenditure
Monarch Consultants last Friday hosted an economic debate at Monarch Lodge in Chirimba, Blantyre where stakeholders discussed the sustainability of the Farm Input Subsidy Programme (Fisp) in the absence of donor aid to the budget.
Speakers at the debate have since urged the government to minimise expenditure as one way of addressing domestic borrowing issues.
Monarch Consultants managing director Edward Chilima observed that the government has taken some steps in the proposed 2015/2016 budget which point to reduction of resources for the Farm Input Subsidy Programme.
He said the 2015/16 budget has to start pointing to a scenario of exit on subsidies.
"The government should be commended for the reduction in allocation for Fisp and corresponding increase in contribution for Fisp coupons," said Chilima.
Chilima said there is a lot that the government needs to address in order to have a successful 2015/16 budget.
"Government expenditure has to be minimised with the aim of addressing the increasing government domestic debt. This will influence reduction of interest rates. The 2015/16 budget has to put measures to address the challenge of high interest rates," he said.
Chilima said the Malawi Revenue Authority has to be strengthened to maximise its capacity to raise domestic revenue.
He also said while focusing on maximizing the revenue base, the tax fees must be reviewed downwards in order to support businesses.
Chilima also said strategic export products such as cotton, tourism and mining should be supported fully, including the green belt initiative in the agriculture sector.
"What we also need is increased incentives for foreign direct investments especially in strategic export sectors. Apart from that there is a need to address the high transport costs in Malawi," he said.
Latest posts by Vanessa Banda
(see all)