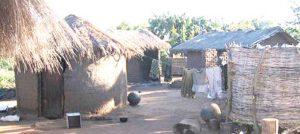 Debt levels worrying—Mejn | The Times Group
Economic think-tank, the Malawi Economic Justice Network (Mejn) has warned that the country is gradually going back to Heavily Indebted Poor Countries (Hipc) and pre-debt relief levels in the wake of increased public debts.
Hipc countries are a group of developing countries with high levels of poverty and debt overhang which are eligible for special assistance from the International Monetary Fund (IMF) and the World Bank. Malawi was forgiven its debt in 2006.
Mejn observes that domestic borrowing is at an all-time high, increasing beyond the agreed sustainable levels.
In its recent 2017/18 budget analysis shared with the Southern Africa Parliamentary Support Trust (SAPST), a copy of which The Daily Times has seen, Mejn feels the increased debt levels are there due to the prevailing and increasing budgetary fiscal pressure and resultant stubborn budget deficits over the years.
Figures in the report show that Malawi's overall public debt stock has been rising and consequentially, so have the debt interest repayments. As at the end of December 2016, Malawi had a total cumulative public debt of K2,082 billion accounting for 53.5 percent of Gross Domestic Product.
Domestic debt was at K806.2 billion with external debt at $1.789 million.
"Given the fast growing stock of both the foreign and domestic debt, there continues to exist, immense pressure on the government fiscal space in terms of growing interest payments," Mejn said
The report says considering that most of the domestic debt is short term, the effects of interest rate movements are even more pronounced, as the risk remains also much higher.
In the 2017/18 budget, government secured about $80 million from the World Bank's Development Policy Credit to be used towards the repayment of this debt and the settlement of arrears.
Mejn, however, suggests that reducing domestic debt is quite key towards easing the fiscal pressure and stabilising the macro-economic framework.
In his budget statement, Minister of Finance, Economic Planning and Development, Goodall Gondwe, observed that the country had an accumulation of domestic debt and a large amount of arrears of K155 billion as at June 2014.
But as a mechanism to cut on the borrowing costs going ahead, Gondwe recently said in an interview that Capital Hill will cut borrowing from commercial banks as borrowing locally has proven expensive.
He, however, emphasised that government cannot stop borrowing, as such would mean putting an end to development projects in the country.
(Visited 22 times, 1 visits today)
Latest posts by Vanessa Banda
(see all)