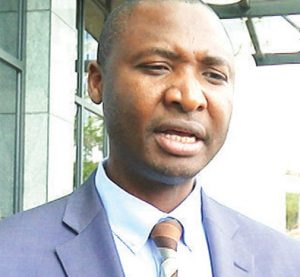 Default rate falls to 8.3%
By Taonga Sabola:
Malawi's level of non-performing loans has dropped by 4.5 percentage points from 12.7 percent in June to 8.3 percent in October, the Reserve Bank of Malawi (RBM) has said.
RBM Governor, Dalitso Kabambe, told a Monetary Policy Conference in Mangochi District that there has been a significant fall in default rates in the country's banks since January 2018.
"Non-performing loans (NPL's) have dropped to 8.3 percent from 19.9 percent in January 2018 and the target is to get them to the minimum regulatory requirement of 5 percent," Kabambe said.
He added that interest rate spreads have also sharply reduced from 31 percent at the beginning of 2017 to around 17 percent, which is around the mean for the region.
"The number of bank accounts has also almost doubled from 1.3 million in January this year to 2.3 million in October 2018 and digital financial services have also doubled from 13 percent in January to 25 percent as at end October," Kabambe said.
On monetary policy-setting, Kabambe said RBM is transitioning from monetary aggregate targeting, which has been used since 1994 to more forward-looking inflation targeting.
"In this transition, since mid-2017, we are pursuing interest rate targeting. Under this framework, the policy rate is set as an anchor for short term interest rates such that short term interest rates, particularly the interbank rate, is kept within a defined corridor around the rate.

"Key features under this framework are many, some of which include: monetary policy making is more structured, evidence based, forward looking and transparent, and; there is great deal of emphasis on communication between the central bank and economic agents," Kabambe said.
The RBM chief further said the central bank has a complete suite of models to aid structured and evidence-based monetary policy conduct.
Kabambe said, in this framework, monetary policy-making is based on Forecasting and Policy Analysis System (FPAS), which is characterised by a set of well-structured, formalised, organised and interdependent set of instruments and procedures intended to process and analyse historical economic data, forecast the economy and determine monetary policy trajectory consistent with achieving the country's inflation objective.
"Under this Forecasting and Policy Analysis System (FPAS), we have developed a Quarterly Projection Model (QPM) which is key but supported by other models. The QPM is based on the now standard New Keynesian gap model adapted to Malawi.

"The QPM has five blocks which capture aggregate deman d , inflation, exchange rate, fiscal behavior as well as Monetary Pol icy Reaction Function. I wish to state here that in the (MPRF) RBM considers the deviation of inflation from target and also the deviation of output from potential,"Kabambe said.
He said the policy is set in an endogenous manner to ensure that gaps on goal variables are closed and a medium-term inflation objective of 5 percent is met.
Kabambe said RBM recognises the speedbumps that may arise along the path, particularly due to supply shocks and other external pressures, but remains committed to the path.
Speaking on the sideline of the conference, Bankers Association of Malawi President, Paul Guta, said encouraging Malawian to embrace a culture of paying back loans could be key in addressing the problem of non-performing loans.
Latest posts by Vanessa Banda
(see all)