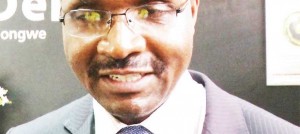 Deloitte initiatives to fight cyber crime
Deloitte says it has set up cyber intelligence centres around the world to help countries manage the risk of cyber threats rampant in the world today.
According to Deloitte Central Africa Risk Advisory Regional Leader, Tricha Simon, the cyber intelligent centres are designed to gather intelligence on cyber events, which are shared with subscribing clients so that they can strengthen defensive measures and protect their valuable information and networks.
Simon was speaking earlier this week during a risk advisory exhibition held in Lilongwe. He then called on companies in Malawi to understand the risks they face and implement measures to manage the risks.
"Fraud and corruption in Malawi are rife and every organisation is exposed to the risk of fraud, theft and corruption. Organisations, therefore, need to understand the risks and proactively implement preventive measures through fraud risk assessments.
"Almost every organisation uses IT systems and most employees now have access to the organisation's systems and e-mail from the internet, exposing the organisation to the risk of cyber-attacks," he said.
(Visited 55 times, 55 visits today)
Latest posts by Vanessa Banda
(see all)