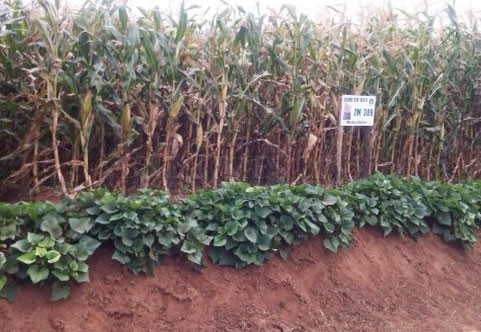 Demeter steps up resistant variety
Demeter steps up resistant variety
Seed marker, Demeter, says it is up-scaling the production of its latest MH 26 maize seed variety which has been certified among the most effective and drought resistant varieties in the country.
The variety was introduced in some parts of the country last production season and has proven to be viable for the market.
Seed production and Extension Officer for Demeter Frank Washoni said in Chiradzulu on Thursday at a seed field day that production of the new variety will grow significantly this season.
"MH 26 has a potential yield of eight tons per hector. This is one of the seed Malawi needs because of its trait of early maturity and suitability in winter production," he said.
He said maturity time span for the variety ranges 80 to 90 days.
One of the growers who have produced the crop this season Filix Chibwana also spoke highly of the seed.
"The seed is drought resistant and I am a witness. Despite weather challenges faced this year, I am able to project a possible high yield," said Chibwana.
Demeter Agriculture has been engaged in the agricultural production of commodities and seeds since 2004.
Latest posts by Vanessa Banda
(see all)