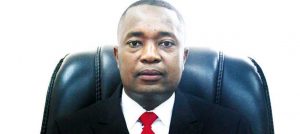 Development Bank on course— Reserve Bank of Malawi
The setting up of the country's Development Bank, which is expected to provide finances through loans to medium and large scale entrepreneurs, is currently at an advanced stage.
The bank has been in the offing for some years now, but the current Governor of the Reserve Bank of Malawi (RBM), Dalitso Kabambe, is optimistic that the bank will roll out soon.
The progress made so far has also excited some sectors of the government, like the Malawi Investment and Trade Centre (Mitc).
Mitc Chief Executive Officer, Clement Kumbemba, said the establishment of the bank in the country will make a big impact in the economic sector.
He said the bank will enable manufacturers to finance big investments which commercial banks may not afford to fund.
"This bank will be looking at projects that have a human face, meaning investments that will benefit Malawians, which is what, as the government, we are looking for.
"Being a government bank, the government might also be looking at investing in other income generating activities," Kumbemba said.
He further said the Development Bank will help Malawi become a net producer as manufacturers will have easy access to capital.
Reserve Bank of Malawi Publicist, Mbane Ngwira, said feasibility studies for the bank have already been completed.
He, however, could not be drawn to confirm whether or not the bank will roll out in September.
"What is remaining is pushing in the initial capital, getting lines of credit in place and employing the people to manage it. So it's at an advanced stage and it will roll out soon," he said.
(Visited 1 times, 1 visits today)
Latest posts by Vanessa Banda
(see all)