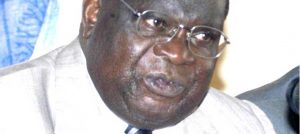 Development bank unclear | The Times Group
Finance Minister, Goodall Gondwe, says it is hard to tell when the government will roll out the operations of the long awaited Malawi Development Bank.
While confirming that the bank is expected to be established with assistance from the World Bank's private sector development arm, the International Finance Corporation (IFC), Gondwe, however, said he does not have information pointing to the specific time the process to set up the bank is expected to start.
"At the moment, it's hard to tell when the development bank will be up and running," Gondwe said.
Development finance institutions provide finance to the private sector for investments that promote development. National development banks are government -owned financial institution that provide financing for economic development.
Since the demise of the Malawi Development Corporation, which used to play the function of the development bank, Malawi is yet to establish a bank strictly for long term development projects.
For a long time, Malawi's private sector has been calling for the establishment of a development bank which could help finance long term capital intensive projects at softer interest rates.
Currently, commercial banks charge an average of 40 percent on loans, a development that makes borrowing for long term investments almost impossible.
Gondwe last year indicated that the establishment of the bank has dragged because of the legal paperwork that has to be approved by the Reserve Bank of Malawi.
He hinted that, so far, RBM had concluded a feasibility study on the viability of the proposed MDB and results were analyzed and financial market exper ts duly consulted.
RBM earlier indicated that the bank will require an initial capital of $25 million but could start operations with an initial capital of $6.75 million.
Most countries in the region have development banks. For example, South Africa has the Development Bank of South Africa, Mozambique has Banco Nacionale de Investment, Zambia has the Development Bank of Zambia while Tanzania has TIB Development Bank.
(Visited 24 times, 24 visits today)
Latest posts by Vanessa Banda
(see all)