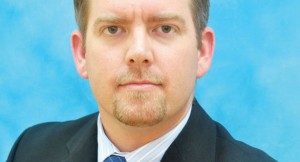 DHL Malawi to expand footprint
International courier company DHL has said it plans to expand its presence in Malawi from the current 45 outlets to over 100. This, the company says, will allow Malawians access over 220 countries and destinations that it serves.
Speaking in Lilongwe on Tuesday during a breakfast which DHL organised for the media, the company's new Managing Director for Malawi, Gavyn Symons, reiterated that DHL is keen on serving anyone.
"Already, with our head office in Lilongwe and the company having expanded its retail presence to over 40 outlets across the country, the global market and the world at large is more accessible and connected," said Symons.
He added: "Malawi holds huge growth potential for the DHL brand as we continue to invest in infrastructure, build our customer base and deliver more value for both businesses and general consumers."
Symons further praised the booming Small and Medium Enterprises sector in the country, saying DHL considers it as the engine for growth not only in Malawi but in sub-Saharan Africa as a whole.
He said his top priorities as head of DHL Malawi will be to grow market share and to continue to drive service-related initiatives to ensure the company delivers superior service to its customers.
DHL Marketing and Communications Manager for Southern Africa, Khanyi Mamba, said Symons has held several positions of Sales Processes and Tools Manager for the company's Express sub-Saharan Africa and Commercial Manager for DHL Express Namibia.
According to Mamba, in his new role, Symons will be looking after the Malawi operation and ensure that the region lives up to the brand's global reputation and service standards.
Part of the Deutsche Post DHL Group, DHL has more than 325, 000 employees in over 220 countries and territories worldwide.
(Visited 49 times, 49 visits today)
Latest posts by Vanessa Banda
(see all)