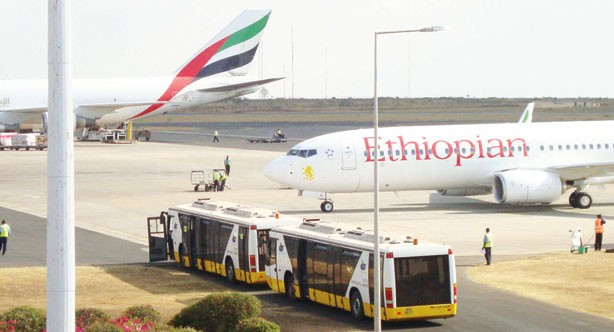 Direct flights to Europe on the way
Direct flights to Europe on the way
The Ministry of Transport and Public Infrastructure has disclosed that it is in discussion with various global airlines for the introduction of long haul direct flights from Malawi to various destinations in Europe and Asia.
Minister of Transport Francis Kasaila told a meeting on tourism organised by the Ministry of Information, Tourism and Culture in Lilongwe last week that the Department of Civil Aviation currently has applications from various airlines such as Qatar Airways, Emirates and Fast Jet for such flights.
He said the ministry is currently also undergoing some reforms that could result into the country attracting various major airlines into the country.
"Some of the reforms being looked at is the creation of an aviation authority," said Kasaira.
Other challenges to tourism that arose during the meeting included high cost air transport, Visa huddles, poor airport infrastructure, sector specific tax incentives, security, among others.
Apart from the host minister Kondwani Nankhumwa and Kasaila, other ministers in attendance included that Energy, Mining and Environment Atupele Muluzi and Minister of Internal Affairs Paul Chibingu, while the Finance Ministry was represented by the Chief Executive Office of Malawi Revenue Authority MRA.
Latest posts by Vanessa Banda
(see all)