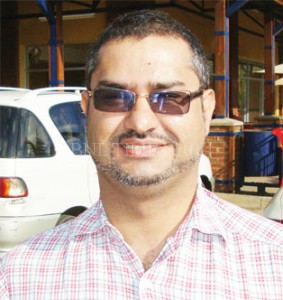 Domestic budget tax targets too ambitious
After scrutinising the approved 2014/2015 National Fiscal Budget, it is clearly evident that the taxpayer and the common man have the task of carrying over the burden left by the withdrawal of donor aid.
Instead of increasing the corporate tax rate of banks that make immoral profits even when the economy is in tatters and also hiking the Pay As You Earn (PAYE) rate on top income earners, it is ultimately the poor who have to sacrifice and eventually suffer. For instance:
A) Total Domestic tax revenue has been increased by almost a staggering 44 percent over last year's approved domestic target. In 2013/14 it was K328 billion while for 2014/2015 it is K470 billion.
This escalated hike has been implemented alarmingly without first widening the tax base thereby roping in many non-taxpayers from the informal sector. This will result in same taxpayers being further squeezed and milking the already thin cow.
B) It can also be adjudged that over a two year period from financial year 2012/13 to 2014/15, the total domestic tax revenue has gone up by more than a whopping 100 percent yet all fundamental economic indicators which should justify the raise remain astronomically high i.e. High Inflation rates, prohibitive interest rates, reduced production, soaring unemployment, volatile currency etc.
C) Much as we appreciate that in relative dollar terms, it is almost similar when equated; it is still wayward high and untold misery for the tormented tax-payers he has to plug in the gaping holes on behalf of other left scot free non taxpayers due to the limited tax net.
It is also baffling and overzealous on the part of those who majestically state that the local domestic tax target can be achieved due to projected favorable economic growth at 6 percent of GDP.
Yet in reality, a hostile business environment of ours having the highest inflation within Sadc region erodes the already meager salaries of low-income workers and hits the poor hard, sky rocketing interest rates of over 35 percent making it difficult for businesses to borrow thus reducing production, resulting into job losses and low taxes for government.
Coupled with no sign of donor aid forthcoming and our local currency plunging faster than a falling boulder, will further exacerbate into exorbitant prices for even basic life necessities. I foresee only doom and gloom for the poor Malawian.
D) Normally for any third world poor country like Malawi, where the majority are entrenched in abject poverty, the generally norm accepted total tax receipts as a percentage of GDP should not exceed 15 percent.
But in our case, it is unjust to note that our total tax receipts of GDP hovers around 20 percent, if not more and bringing it to par with 2nd world countries that have high purchasing parity and an emerging economy. So that once again attests to the fact and proves that Malawian people, particularly poor and vulnerable are over-taxed.
E) As much as we have to concentrate in raising funds from our locally generated resources to finance our zero aid budget against a backdrop of budget support freeze, it has to be done gradually and treaded with caution.
Another effective way to increase our coffers could have been to increase the corporate tax rate of banks to 40% who make abnormal super high profits even though the economy is bleeding and the majority masses are struggling to make ends meet.
Another viable option could have been to increase the threshold rate to also 40 percent on PAYE of top income earners as its unfair to the poor Malawian who once again suffers by being kept under one uniform rate and bears the brunt of inequality.
All in all, the domestic budget tax targets are far ambitious and without fur the r widening and spreading of the tax net, might result into strangling the thin already, aggrieved taxpayer.
*The author is an economist and real estate manager based in Blantyre.
Latest posts by Vanessa Banda
(see all)