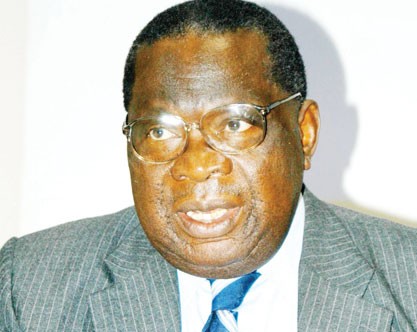 Donors to contribute K40 billion towards budget
Donors to contribute K40 billion towards budget
Finance Minister Goodall Gondwe says the donor community is expected to contribute about K40 billion towards the 2015/2016 fiscal budget.
The 2015/16 budget is estimated at not less than K900 billion.
Gondwe revealed this during a pre-budget consultative meeting with various stakeholders in Blantyre last week.
He said the K40 billion budgetary support will come from donors such as the European Union (EU), World Bank and African Development Bank (ADB).
"Though interested donors are coming up with a small budgetary support, as a country we are still working on zero-aid budget. You can see we are talking of K900 billion as the 2015-2016 budget but we are receiving just K40 billion in support.
"After these consultation meetings, people should expect robust changes in the actual budget as all the views from the people will be taken into consideration. Some will be adopted instantly while others shall be considered at an opportune time," said Gondwe.
He promised that the framework for the 2015-2016 national budget will be different from previous budgets, stating that the government had put in place sufficient strategies on how to improve the country's economy.
Gondwe also said the previous administration owed local companies and individuals about K155 billion.
"We are going to cut funding to ministries and departments so that we should repay the arrears the previous government owes people and companies," he said.
Latest posts by Vanessa Banda
(see all)