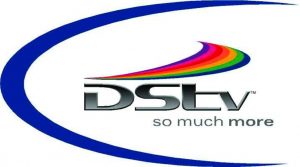 DStv maintains prices | The Times Group
Multichoice Africa has announced that there will be no price increase for subscribers to its Digital Satellite Television (DStv) service.
Traditionally, DStv price increases occur at the beginning of the month of April.
The company said it made the decision despite a particularly tough year it has faced due to a number of harsh macro-economic headwinds in the markets it operates in on the continent.
MultiChoice Malawi General Manager, Stephen Knight, said from falling commodity and oil prices which affected economies and exchange rates and the ever-rising costs of satellite capacity, there has been quiet a number of external economic factors which have created challenges for the company.
"However, we recognise that we're not the only ones feeling the pinch. Our valued customers are also suffering, so we want to do our bit to relieve the added financial pressure by not increasing the price of their annual subscriptions," he said.
Knight sa id despite the economic challenges, the company stuck to its pledge of putting its customers first by ensuring that they can continue to enjoy their television viewing experience without the worry of a price increase this coming April.
He said recently, the company added more value to its customers' television experience by bringing one of the most coveted football leagues in the world, the FA Cup, to all DStv customers.
"We are truly committed to going the extra mile for our valued customers. As much as we are all suffering, we appreciate the fact that DStv has become such a vital part of many of our customers' daily lifestyles and they continue to choose to remain part of the DStv family throughout the economy's highs and lows," Knight said.
MultiChoice has also reduced the price of DStv Family from K12,768 to K11,200, DStv Access will be at K7,600 from K8,800 from April 1, 2017.
The DStv platform offers subscribers a unique selection of the best in local and international television entertainment on a range of packages, from DStv Premium to DStv Compact Plus, DStv Compact, DStv Family and DStv Access which are available at varying pricing points to allow subscribers flexibility in price and choice without compromising quality or variety.
(Visited 33 times, 33 visits today)
Latest posts by Vanessa Banda
(see all)