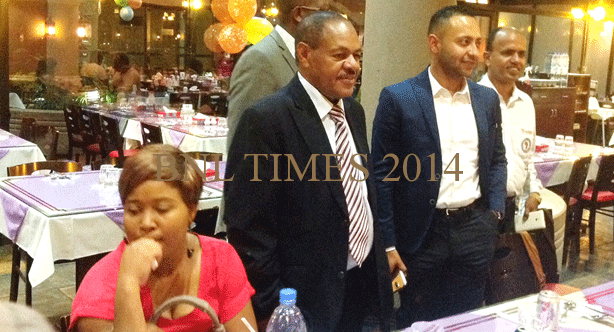 Dubai firm offers export opportunities
Dubai firm offers export opportunities
Dubai firm, Al Heelam Group, is offering an opportunity to Malawi farmers and traders to export their produce to international markets worldwide.
The management of Al Heelam hosted a farewell dinner to the Malawi delegation that attended a Trade and Investment mission in Dubai last week. The Group's Overseas Coordinator Latif Nasher said there is great trade opportunity between both markets.
Nasher said Malawi being an agriculture based country can ably export most of its produce to the overseas markets.
"Al Heelam Group has been in the Malawi market since the year 2000 and has seen many trade opportunities of which was not being explored. This meeting and visit would open many doors for further trade opportunities," he said.
Nasher noted that most Malawian traders fail to export their produce because of lack of knowledge on how to get their goods on the international market.
"We proposed to the visiting team logistical solutions to assist in allowing Malawian farmers and traders to export their products and allow it to be available and traded in the international market.
Having a large fleet of trucks, warehousing facilities and trade offices both in Malawi, Tanzania and Dubai, We believe we would provide the delegation with tools to help them make their products available worldwide.
"Al Heelam acts as an independent logistics cargo carriers and shipping agents giving total flexibility and reliability to all customers, through the media of logistics and international freight forwarding by road, sea and air ensuring consignments are moved with the utmost care and consideration via a network of proven channels worldwide, partner companies and contractors at a professional and corporate level to accommodate commercial shipments and project cargo," said Nasher.
Latest posts by Vanessa Banda
(see all)