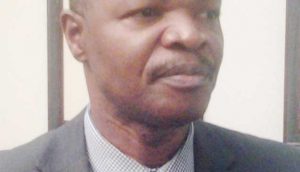 Easter weekend to be marred by blackouts
The Electricity Generation Company (Egenco) says it will take out 124 megawatts of power during the long Easter weekend to repair machines at Nkula and Kapichira power stations.
The development is expected to leave the country with 65 percent of the total installed power. Briefing reporters in Blantyre on Wednesday, Egenco Chief Executive Officer, William Liabunya, said the firm will take advantage of the fall in demand during Easter to rehabilitate its machines.
"We have planned major maintance works at our Nkula and Kapichira power stations. At Nkula A, we will begin Millennium Challenge Corporation rehabilitation works that will modernise and upgrade the power station. The station will be closed on Thursday night on April 13, 2017 and the pond will be drained to allow for works in the tunnel.
"The station will be brought back into service on Saturday April 15 in the evening. 124 megwatts will, therefore, be taken out of the generation capacity during these two days," Liabunya said.
The shutting off and draining of the dam at Nkula is likely going to have an impact on the pumping of water to Blantyre by the Blantyre Water Board (BWB).
But Liabunya was quick to point out that Egenco is working together with BWB to come up with mitigation measures to avert any problems in the supply of water.
Commenting on water levels in Lake Malawi, which is the major source of water into the Shire River where almost all power stations are located, the Egenco chief said under normal circumstances, by January, water levels in the lake are supposed to be at 474.5 metres above sea level.
He, however, s a id this year, the levels were recorded at 473 metres above sea level which is 1.5 metres shy of the required levels for maximum and normal power generation throughout the year.
Liabunya said t h e situation slightly improved at the end of January as the levels increased by 0.42 metres and a further 0.65 metres as at March 19.
He attributed the recent rise in the water levels in the lake to rains received in the Central and Northern regions.
"However, rains in the Southern Region have assisted power generation through tributaries that pour directly into the Shire River. We have, therefore, within periods of heavy rains in the Southern Region been able to generate power up to the maximum capacity.
"A good example is the last weekend of March 24 when we had rains in the south and Malawians may agree with me that power supply was normal," Liabunya said.
(Visited 1 times, 1 visits today)
Latest posts by Vanessa Banda
(see all)