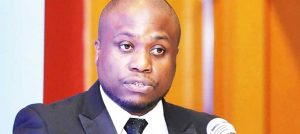 Ecam shares strategies on pension compliance
The Employers Consultative Association of Malawi (Ecam) has asked its members to comply with provisions of the Pension Act of 2010 by remitting pension deductions on time.
The call was made during a workshop the body organised to provide employers with practical approaches on implementation of the Pension Act.
Most employers cite the tough business environment as the reason for non-compliance.
But Ecam said it is worrying that some employers are failing to remit contributions on time and in the process denying their employees the benefits of their pension schemes and bonuses.
Ecam Executive Director, Beyani Munthali, said the meeting was meant to equip employers from different sections of the country with knowledge on how to enforce the Act and the significance of remitting such funds on time.
During the meeting, it was stressed that under this Act, all formal employers are mandated to enroll their employees on a pension arrangement and that employees are expected to contribute a minimum rate of five percent while employers 10 percent of the employee's monthly gross salary.
Key speaker, Karim Osman, said through an investment manager, pension funds should be invested immediately in asset classes such as equities, government securities, corporate bonds, real estate and mutual funds.
"Such investments ensure that scheme members' funds grow as investment returns are credited to their accounts at the end of the financial year.
"Pensions provide protection to dependents when the breadwinner of the family dies. When employers are not remitting payments, in the event of death of a scheme member, the pension administrator cannot pay death benefits to the nominated beneficiaries when the scheme has arrears," he said.
(Visited 1 times, 1 visits today)
Latest posts by Vanessa Banda
(see all)