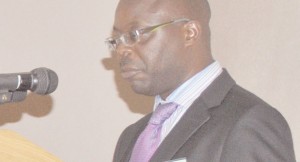 Ecama hails new minimum wage
The Economics Association of Malawi (Ecama) has applauded the government on the minimum wage increase, saying it is a move in the right direction.
Ecama Executive Director Edward Chilima said even though the minimum wage is still low, the government has shown interest to improve the living conditions of its people.
"The government has done well. Mind you this is just a minimum, employers are free to pay above the current figure," said Chilima.
He said although inflation and cost of living have increased tremendously, it would be unrealistic to expect government to increase the minimum wage beyond the economic reality in the country.
"If the increase is high, there will be pressure within the various sectors [of the economy]. It is good that at least something has been done," he said.
With the current minimum, lowest wage workers are expected to be earning not less than K20,631 per month.
However, one of the shop keepers in Limbe said the change brings nothing on the table.
Emmanuel Issa said the cost of living is already high and as workers they spend more than K20,000 to carter for basic needs.
"With K20,000, we cannot even afford to buy food for a full month and also send our children to school. My appeal to our employers is that they should try to pay us at least K30,000 a month or above," said Issa.
The government gazetted the raise in the minimum wage which comes into effect on October 1, 2015 and has been pegged at K687.70 from K551 currently.
(Visited 104 times, 104 visits today)
Latest posts by Vanessa Banda
(see all)